Hello Everyone
I hope that you have had a scrappy and restful Saturday! I have managed to catch up on quite a few projects and things, so I am feeling quite pleased with myself.
Anyways, I am up on the BoBunny
blog
today with some mixed media cards. Please pop along and have a look at all the cards created by the DT, but here are mine.
Enchanted Garden is a fabulous collection and so pretty with it's colours and theme.
Here is a close-up of the gesso, watercolouring and stamping, along with some washi tape. The new BoBunny stamps are so fabulous...they are great keepers! ;-)
For my second card I used the Modern Miss collection.
Again I did some watercolouring, and also added some drywall tape for texture. I love the vibrant colours on this card.
Check out these awesome new BoBunny stamps.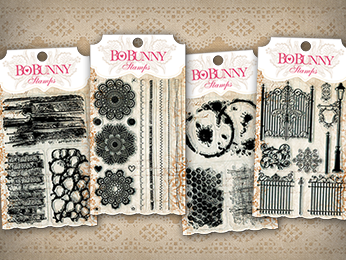 Thanks so much for stopping by!
I really appreciate your visits!
Have a super evening!
Denise x