Hi Everyone
This is my last sketch as DT at Let's Scrap and it is with great sadness that I post this layout. The reason being that it is a farewell to a really lovely lady, who really impacted on so many people's lives. She was diagnosed with lung cancer and then after an operation to remove the tumour, she very suddenly passed away. I hope that she is now healthy and at peace where she is.
This one's for you Betty.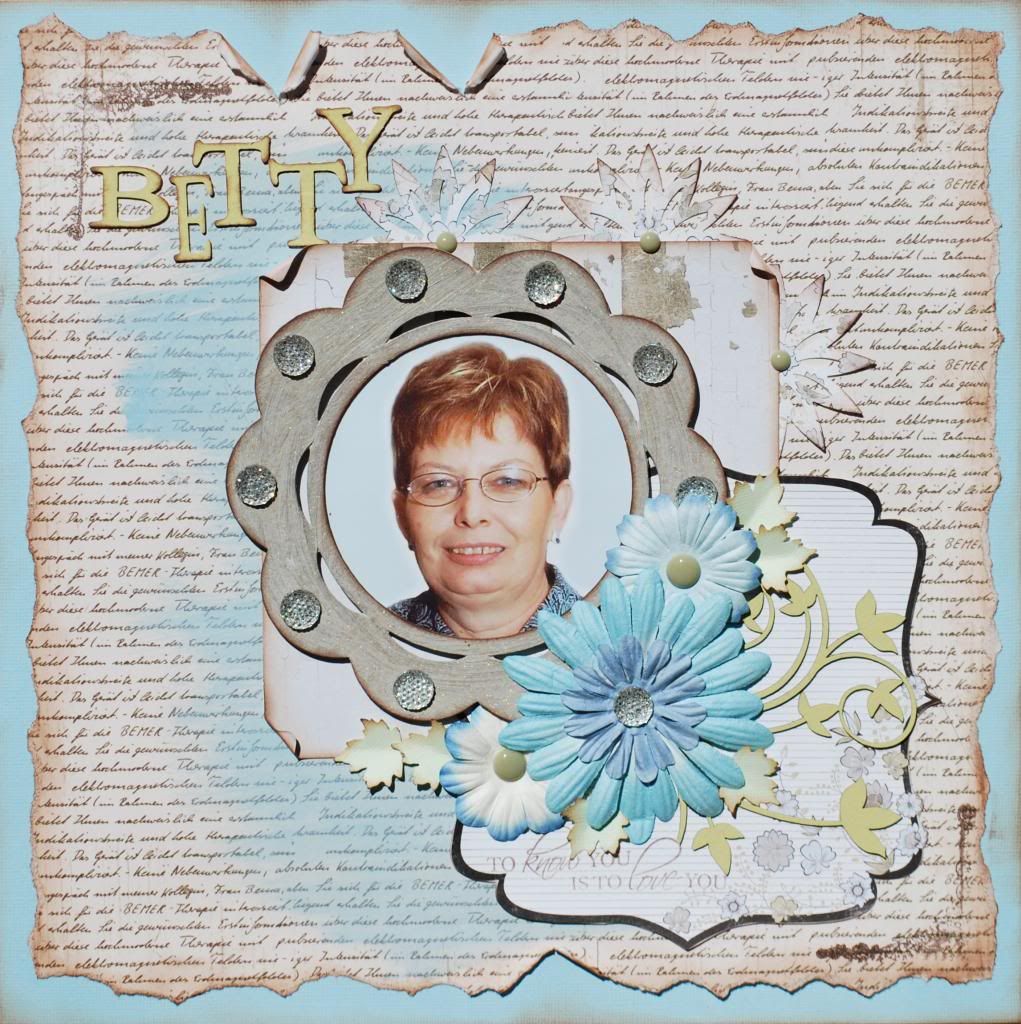 To know you is to love you!
Have a great evening!
Denise x