Hi Everyone
I am certainly getting into the Christmas and festive mood, and Prima's 12 days of Christmas is certainly helping.
I really loved the tag on day 2 and was also inspired to make a tag! I love receiving special tags on my gifts and so thought it would be so great to make some of my own for Christmas.
So days 2 tag is
here
. I liked the use of the gesso, pearls and the florals. So here is my tag inspired by Britt Sviggum's tag.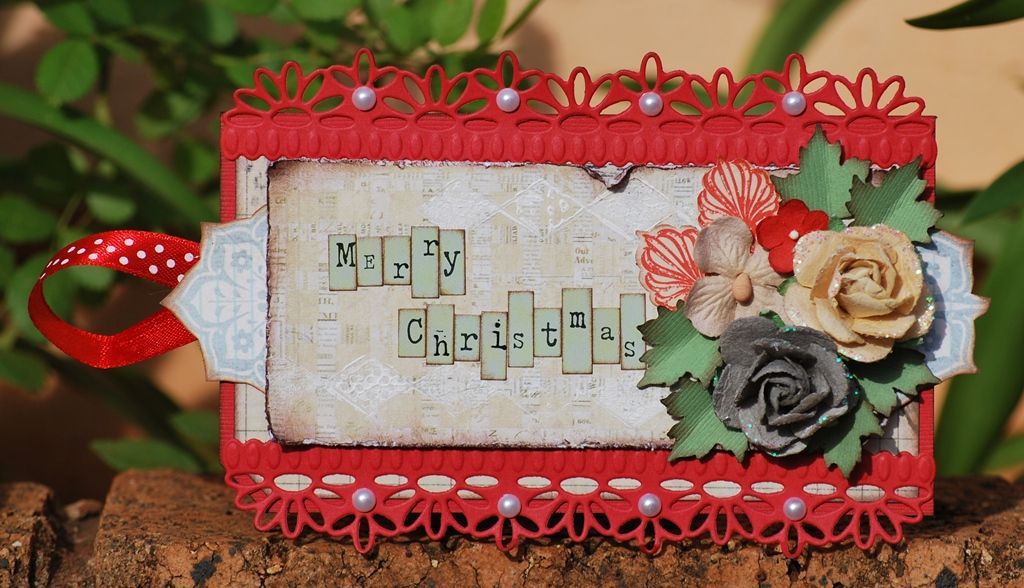 I love the fact that with cards and tags one can use leftovers and off-cuts. So I was able to use little bits from various collections. I used stickers from Sweet Fairy collection, papers from Romance Novel and Romantique and Alla Prima. I stamped with Gesso and also used a cuttlebug to cut the lacy bits. Here is a close-up of the stamped gesso below.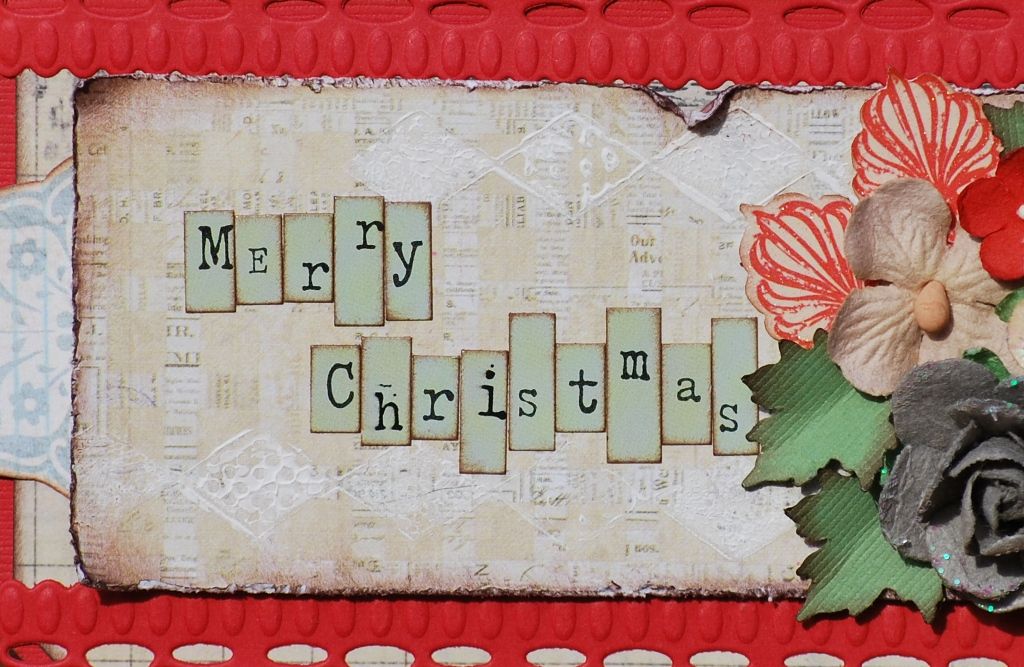 Well I certainly need a whole lot more tags for my gifts, so will certainly have to get cracking! ;-)
Thanks for stopping by!
Have a great evening!
Denise x