Hi Everyone
Joe is almost finished his year at nursery school and his teacher is going off on 6 months maternity leave to have her twins. So I wanted to make something to give her, as a thank you from Joe and I, that she would hopefully be able to use next year in the classroom.
I had the idea of decorating a clipboard and so bought one ages ago and finally decided that this would be the ideal gift, once decorated.
So here is the finished clipboard.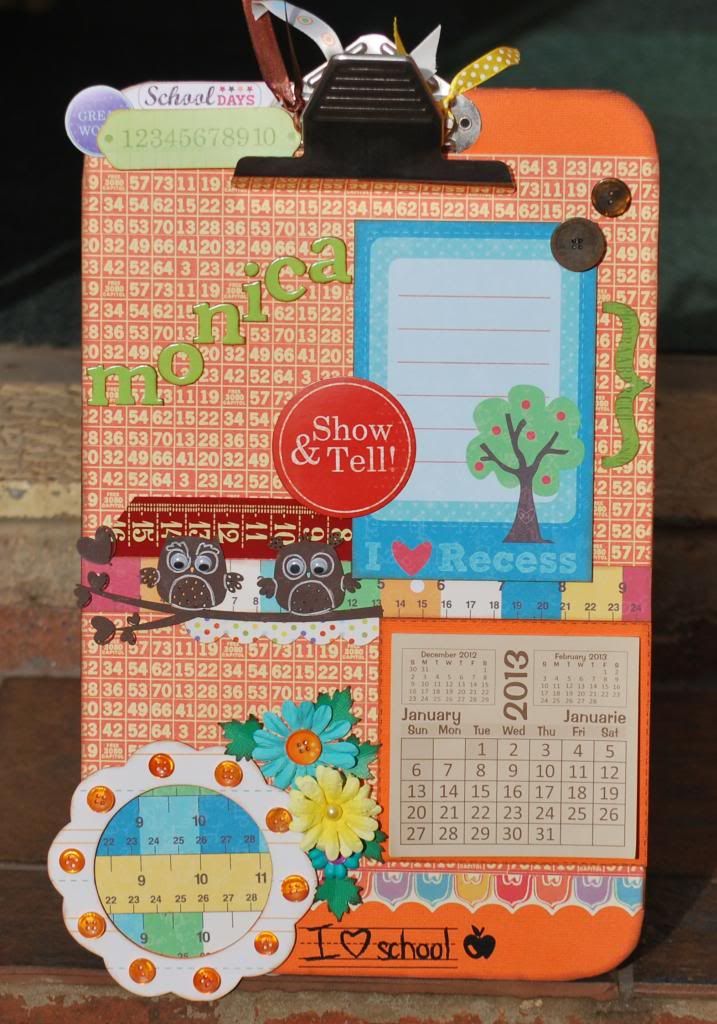 I used Sassafras Apple Jack paper, Echo Park Papers, some Kaisercraft Die Cuts, 7 Gypsies tape, Celebr8 chipboards and year calendar. I created the photo frame in the left bottom corner and she can then put a photo of the twins in it, if she so wishes.
Joe is really pleased with it and already wanted to drive to school and give it to her! ;-) I said we would give it to her on the last day of school.
Thanks for stopping by.
Hope you have a great evening!
Denise x