Hi Everyone
Friday is a GOOD day and also being my birthday, it is even better! So I was quickly doing this post and then I was off to dinner with the family and we will be celebrating a little.
So without further adieu, there is a new sketch challenge posted at Scrap Africa
here
. Here is the sketch.
And of course, here is my contribution.
I used Echo Park papers and accents.
Here are some close ups.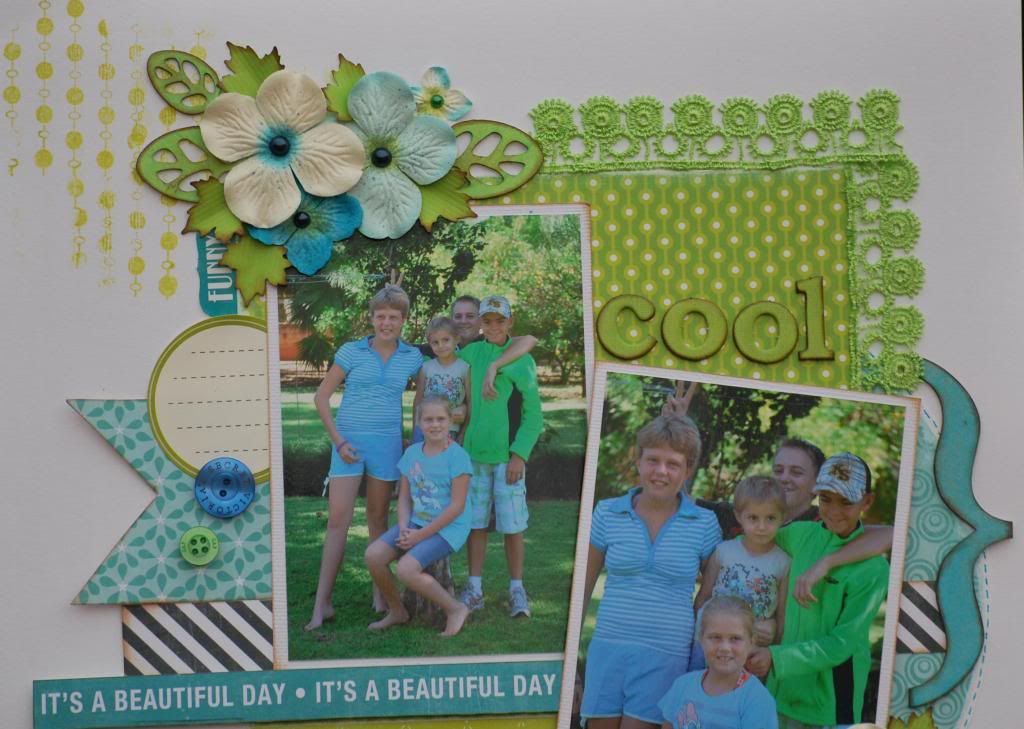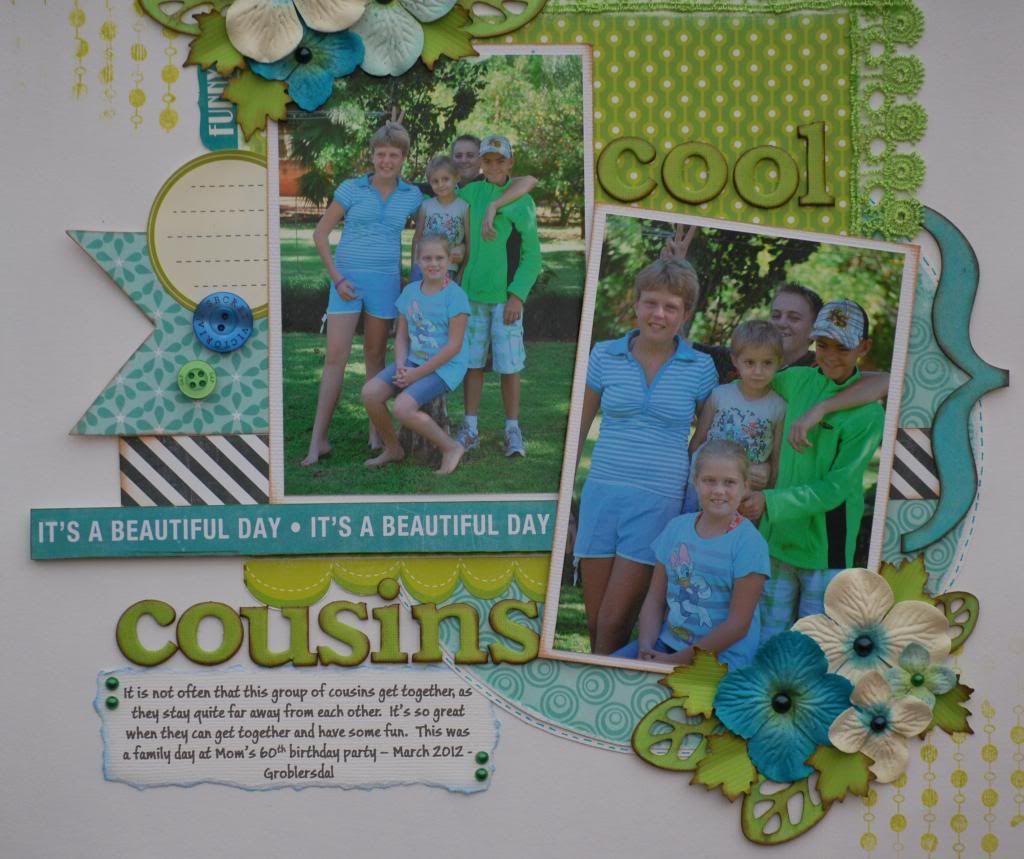 This is such a great layout for me, because I love the colouring and I love the great photo's!
Perhaps you could join us with a project...you have until 14 November.
Anyways, thanks for stopping by.
Hope you have a great weekend.
Denise x