Hello Everyone
Today is again one of those rainy and overcast days!! I cannot begin to tell you how many there have been lately! I love the rain, but overcast weather is not good for taking photo's!!! Anyways, I managed to find a reasonably bright spell this afternoon and could take this layout photo to share with you.
It is for the CSI Challenge # 44.
My layout is below.
I did some gesso masking on the background and then used MME Follow Your Heart papers and accents. The chipboard frame is Design Worx, which I painted with craft paint. The flowers are Prima.
This is certainly a heart layout for me! ;-)
Here are 2 close-ups, so that you also get a better view of the journalling.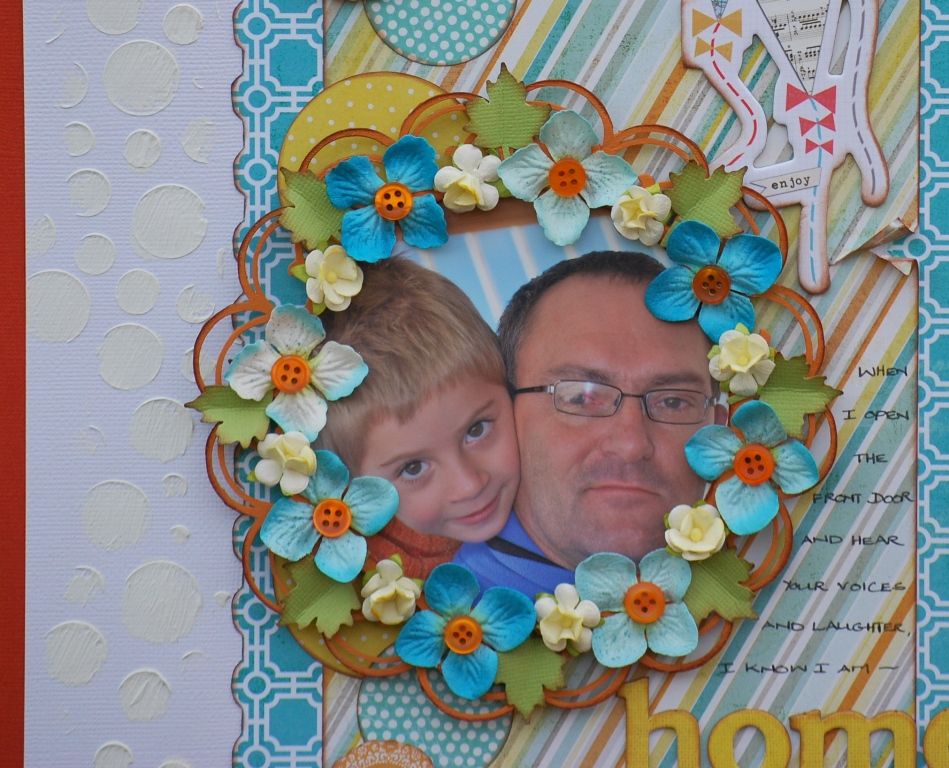 Thanks for popping by, I truly do appreciate it.
Hope you have a great evening!
Denise x