Hi Everyone
I really scrapped up a storm today and so was able to complete the OUAS November challenge.
This was the lovely sketch.
Here is my version.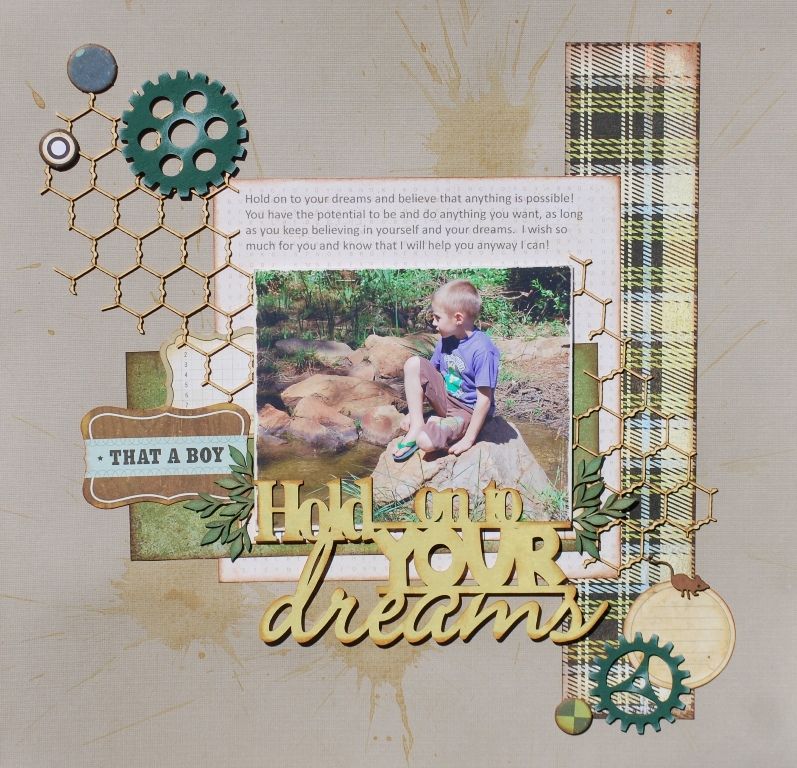 The theme was one that I have been wanting to do for a while now. I really want my son to live this and know it everyday, and hopefully also read one day when he is paging through my albums.
I used Basic Grey papers, with Crate Paper stickers and chipboard accents. The chicken wire and title is Enmarc. The cogs are Design Worx. I did some coffee stains on the background and really like the way they splattered. I really enjoyed that technique!!!
Here are 2 close-ups.
Did you happen to see the cute mouse in the bottom right hand corner?
Thanks for stopping by.
Have a great evening!
Denise x