Hi Everyone
It has been so dreary and overcast for the last 3 days, I have almost felt that way too!!! But luckily this afternoon we have seen some sun and I am so pleased that it has shown it's face!! ;-)
Today I want to share a layout that I created for CSI, case file no.42. This was the challenge.
Here is my take on it.
I added some colour to my gesso and then used a credit card to just do a rough sort of painting, background look. I then did some paint stamping too. The papers and accents used are October Afternoon 5 & Dime, with Basic Grey Alpha's.
This is just the kind of layout I love doing, where it's all boy and just is an event that is kinda part of everyday life...throwing ball with my son Joe!
Here are some close-ups below.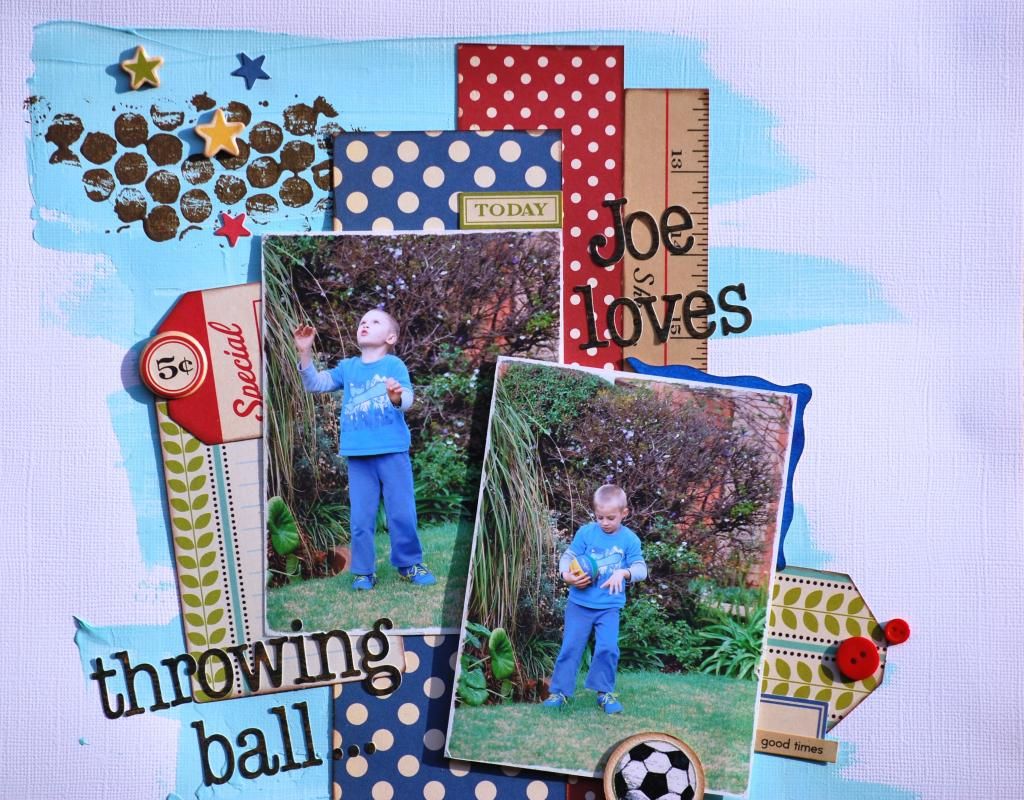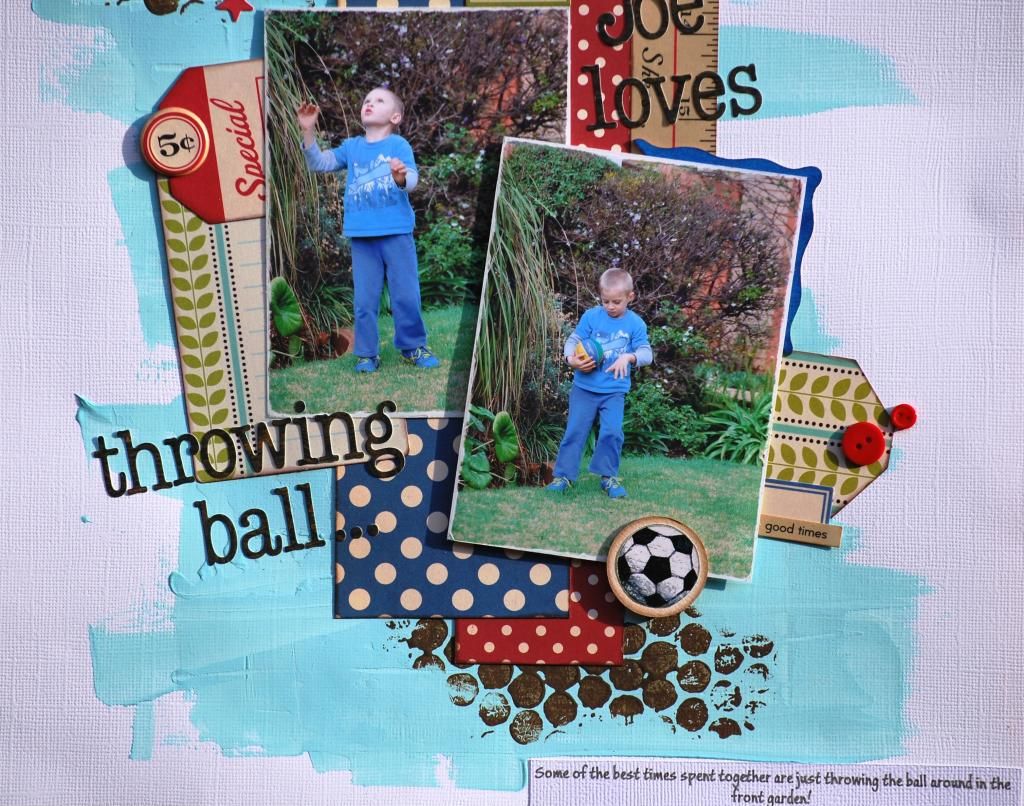 Thanks so much for visiting.
Hope you have a good evening!
Denise x