Hi Everyone
Hope you all had a good weekend and that your Monday was not too bad!
I have a mixed media layout to share with you today for the Berry Bleu challenge
here
.
This is the first time that I have actually done a mixed media canvas layout. I really enjoyed the different techniques and had a good time playing and creating! ;-)
Anyways so here is the result.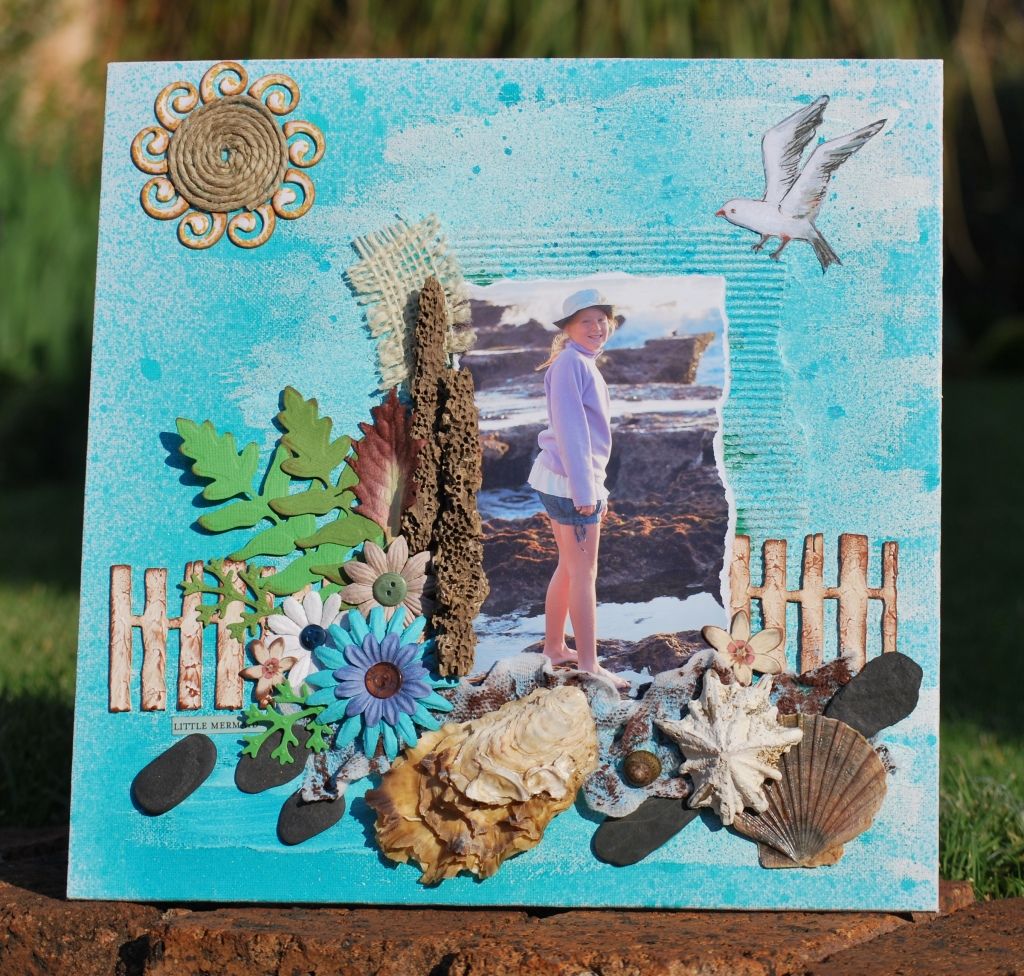 I wanted to keep it very natural but also wanted to bring in some florals. So this is the combination of both.
Firstly I did some gesso painting on the canvas and added the corrugated cardboard, and then I did some spray painting and then added all the bits. I also created texture on the fence with gesso and then also coloured with pigment inks.
Materials used:
Enmarc Dazzles spray inks - Bermuda and Ocean Jewel
Celebr8 chipboard fence
Gesso paint
Prima and Petaloo flowers
Thick twine
Natural shells and pebbles
7 Gypsies sticker
Basic Grey chipboard pieces
Here are some close-ups.
Thanks so much for coming to say hello today.
Perhaps you would like to try a mixed media project...it's easy when you just get going! ;-)
Enjoy your evening!
Denise x