Hello Everyone
I am so thrilled, my first Bo Bunny DT project is up on the blog
here
. Rhonda Van Ginkel and I were tasked with mixing up the collections to create a page.
Please pop over and have a look! ;-) These new collections are really gorgeous.
Here is my page that I created.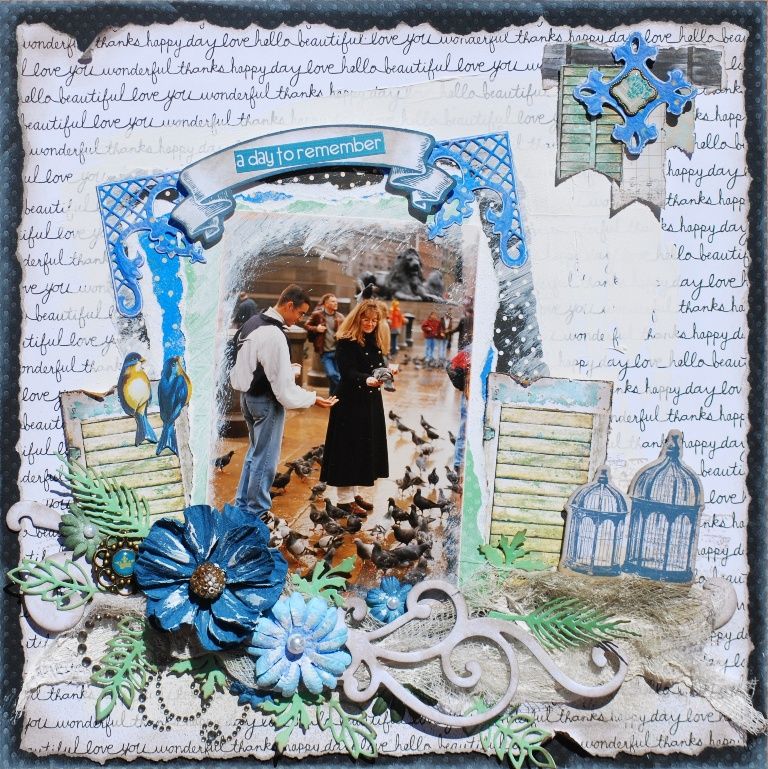 "This photo was taken quite a number of years ago, December 1995, when I was living in London and my brother and parents had come over to visit me. My brother and I are standing in Trafalgar Square, feeding the pigeons. It's such a wonderful memory!"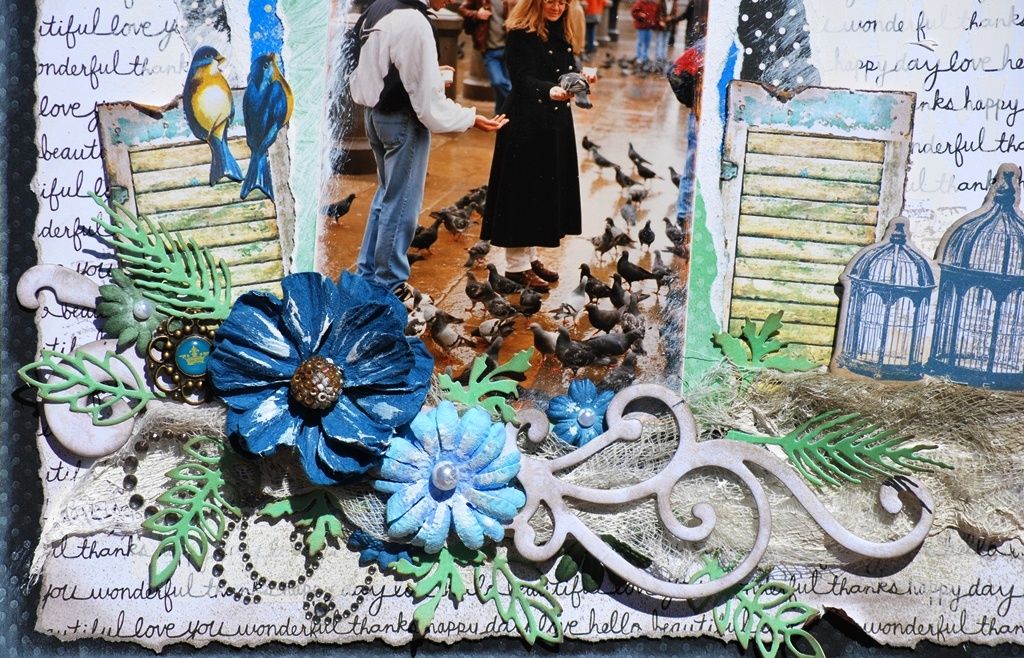 BoBunny Supplies:
Patterned Paper: Fright Delight Ghouls, Zip-A-Dee-Doodle Collage, The Avenues Shutters
Cardstock: Brilliant Blue Vintage Double Dot, Jade Double Dot
Chipboard: Silver and Gold 12x12, The Avenues 12x12
Brads: The Avenues
Jewels: Licorice, Zip-A-Dee-Doodle
Noteworthy: The Avenues
Blossoms: Denim Blue Zinnia, Denim Blue Daisy
Stickers: Zip-A-Dee-Doodle Combo
I added some gesso to my photo and to the edges of my torn pages, to soften them and allow them to merge into one another, and with the background!
I am a very stingy scrapper and like to use everything, and nothing goes to waste. So my other tip is to use the in between bits of the chipboards. You will see I used the beautiful Silver and Gold chipboard swirl, as well as the in between bits for embellishments.
Thanks so much for popping by!
Hope you have a super Sunday!
Denise x