Hi Everyone
I am back for my second post and this time it's the Prima BAP April challenge.
The sketch has a grungy look to it and so decided on a masculine page of my Dad for this challenge.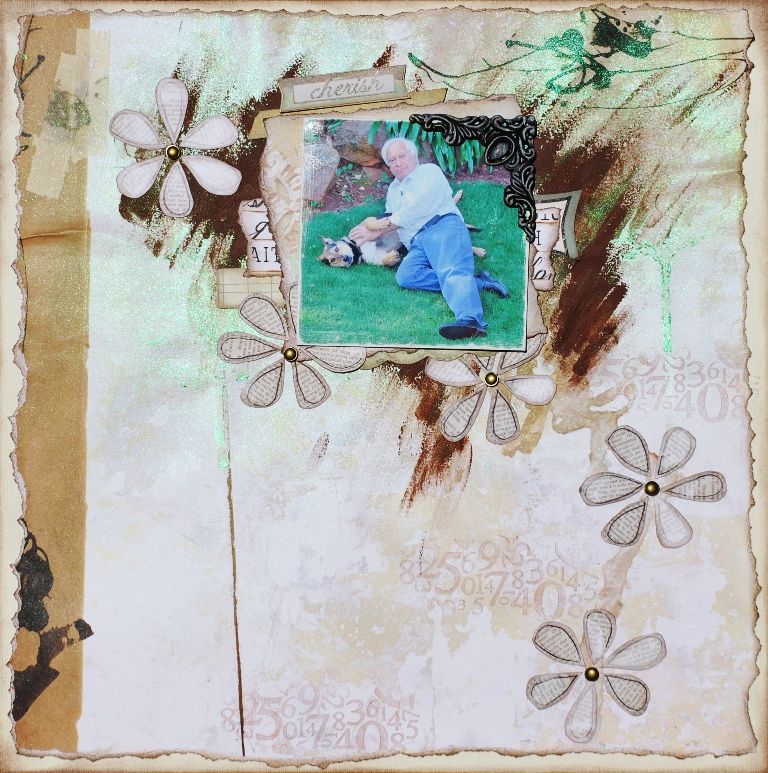 I used the Lifetime collection, along with a stamp from the Engraver collection.
My Dad is not a flowery person at all, and so I really wanted to keep this page simple and not use too many blooms. I fussy cut the blooms from the paper and their centres are Prima tiny junkyard findings.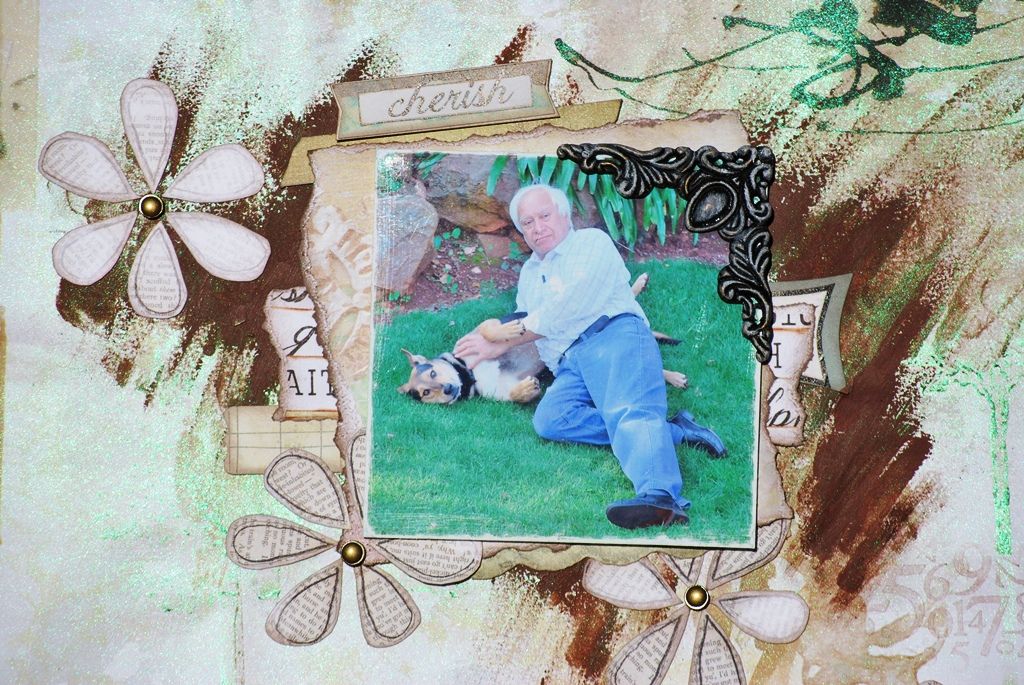 I spritzed the background with Perfect Pearls Mists - forever green and then did some finger painting over that. I like that it adds a little bit of shimmer and colour, but not too much.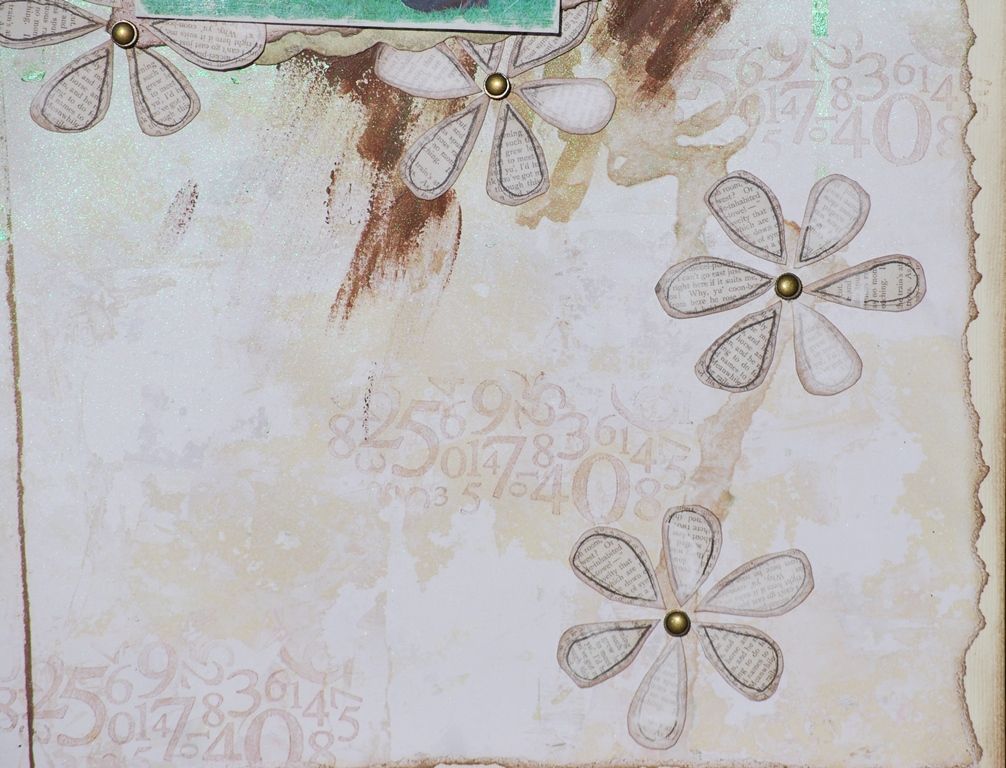 This is not my usual style, but I am happy with how it turned out, and is perfect for the theme of my Dad.
Thanks for your wonderful patronage!
Have a super Sunday!
Denise x