Hi Everyone
Today I am sharing a layout that I have done for Once Upon a Sketch. This month there is a few challenges, and this is the first one. It is actually quite exciting and makes a nice difference.
Here is the challenge.
So here is my take on this challenge.
I absolutely love this photo of my son as he was so unaware that I was taking a photo of him! Those are the best kinds of photo's.
Anyways this layout is about exactly what it says" Every day spent with you is a Beautiful Day"!
It is the absolute truth.
Supplies used are:
7 Gypsies - Beautiful Paper
7 Gypsies - Murano Paper
7 Gypsies -
Conservatory 2 Sided Paper: Feather
Basic Grey - Curio Chippies
Prima - Alpha Letter
Enmarc - Chicken Wire Chippie
Dazzles - Clay Pot
Unknown - Netting and twine
Below is 2 close-ups of the title and journalling.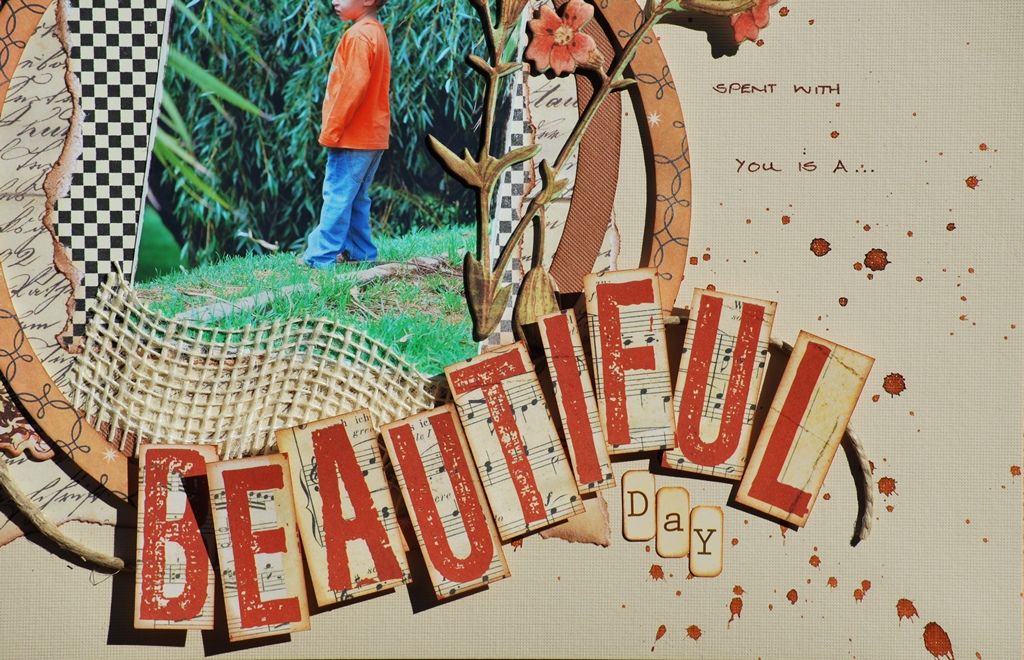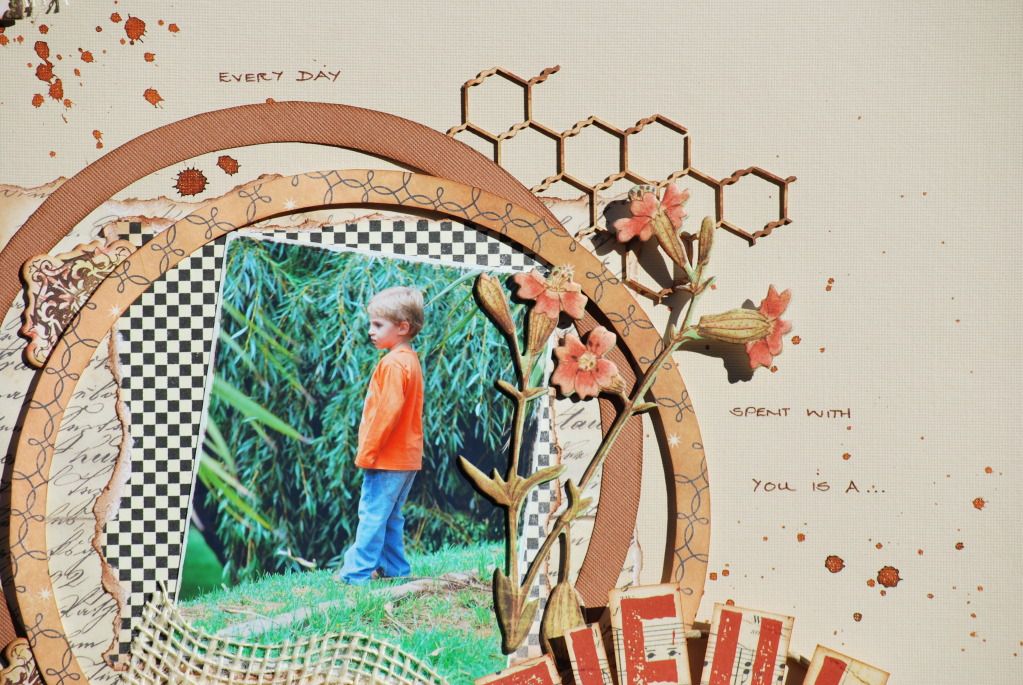 Thanks so much for visiting today.
Have a super Monday.
Denise x