Hi Everyone
There is a new challenge posted at Scrap Africa! It is really a super challenge and hope that you might play along.
Here
is the challenge. Here is the inspiration for this challenge.
And here is the layout that I created.
I had so much fun with this layout and really love all the colour that I was able to bring to it. I used Staedtler Aquarelle Pencil Crayons to create this background, and was inspired from a sketch I had seen on the internet.
Supplies used:
Kaisercraft Class of '87 Collection papers
October Afternoon stickers
Echo Park Alpha Stickers
MME twine
Sassafras Apple Jack Paper
This was a picture of my son painting and him showing me how messy he had made his hand. It was, no doubt, lots of fun and creativity.
Here are two close-ups below.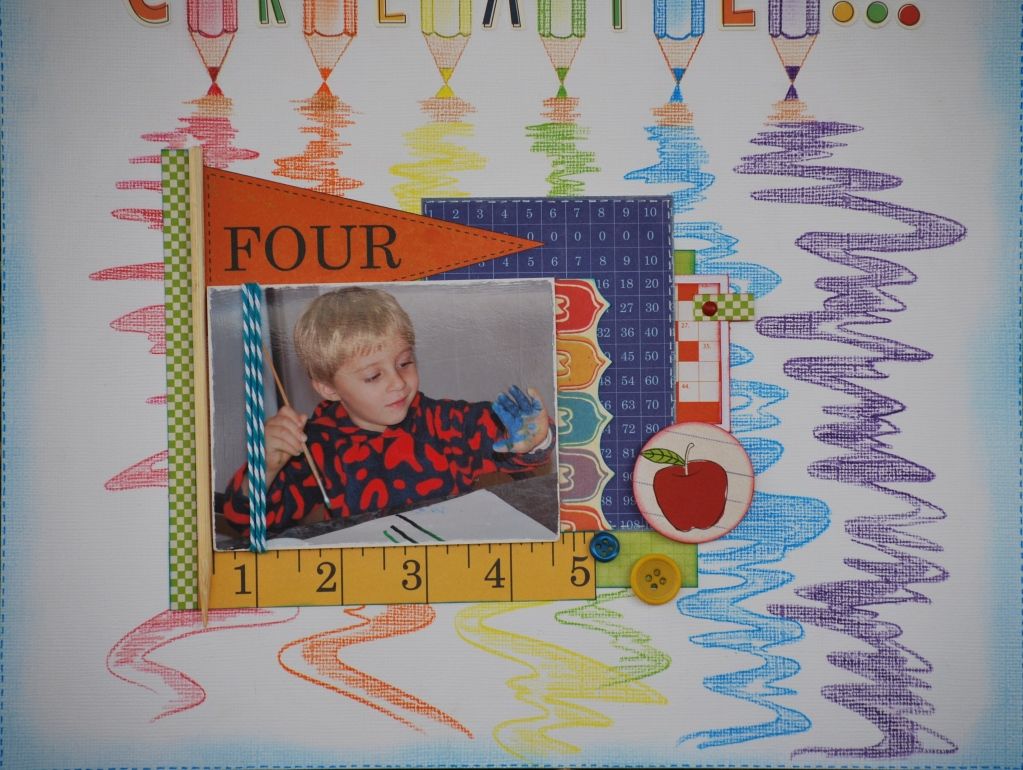 I also have some hidden journalling, you can just see the little green tag on the crossword patterned paper.
Okay...well I hope you are having a super weekend.
Hope to see you back soon.
Denise x