Hi Everyone
I am so pleased to have a relaxing weekend for a change, with no scrap classes and no hurries to get anything particularly done! I have just enjoyed the rest and relaxation, and of course a little scrapping in between.
Yesterday was my neice's birthday and so made a card from scraps leftover from the Enmarc Spring Challenge layout that I did.
So here is the card.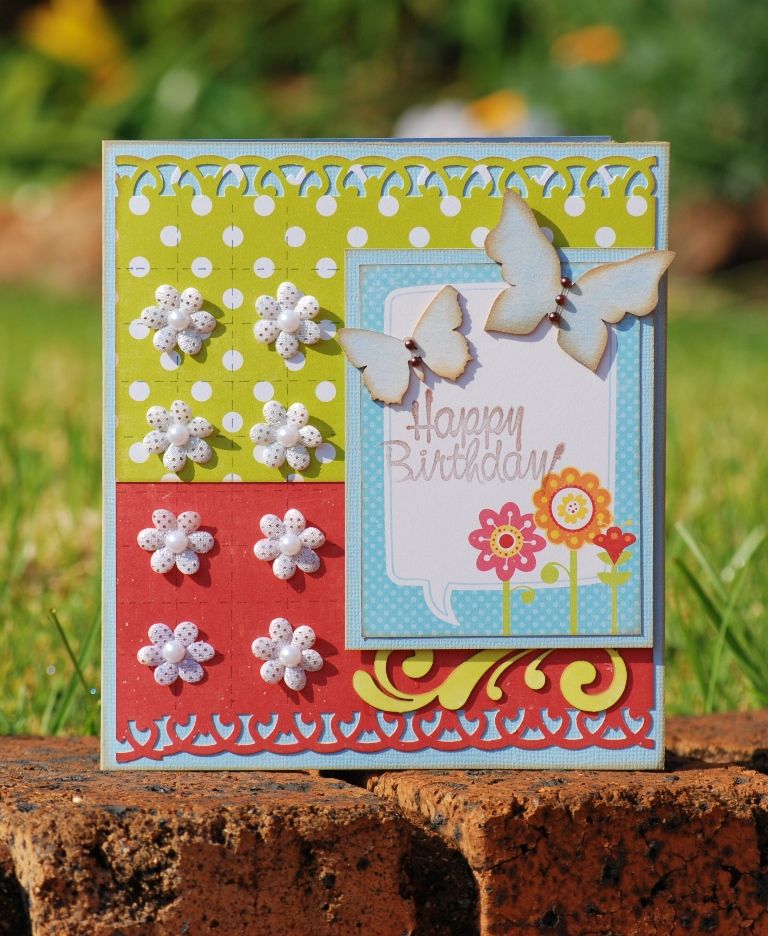 I really wanted it to be bright and sunny, and think it surely is that.
Thanks so much for stopping by.
Have a great Sunday, whatever you're doing!
Denise x