Hi Everyone
I actually have two posts to share with you today, as I have been scrapping up a storm! Literally and figuratively! The weather has been so cold and dreary over the last few days, that I have been quite content to hibernate in my scrapping room! ;-)
So here is the first layout I would like to share with you.
It is for the Berry Bleu September challenge
here
.
This challenge is Steampunk.
I so enjoyed this challenge as I had no idea what Steampunk meant. So after the DT layouts given and some Googling, I think I have a much better idea.
So here is my layout.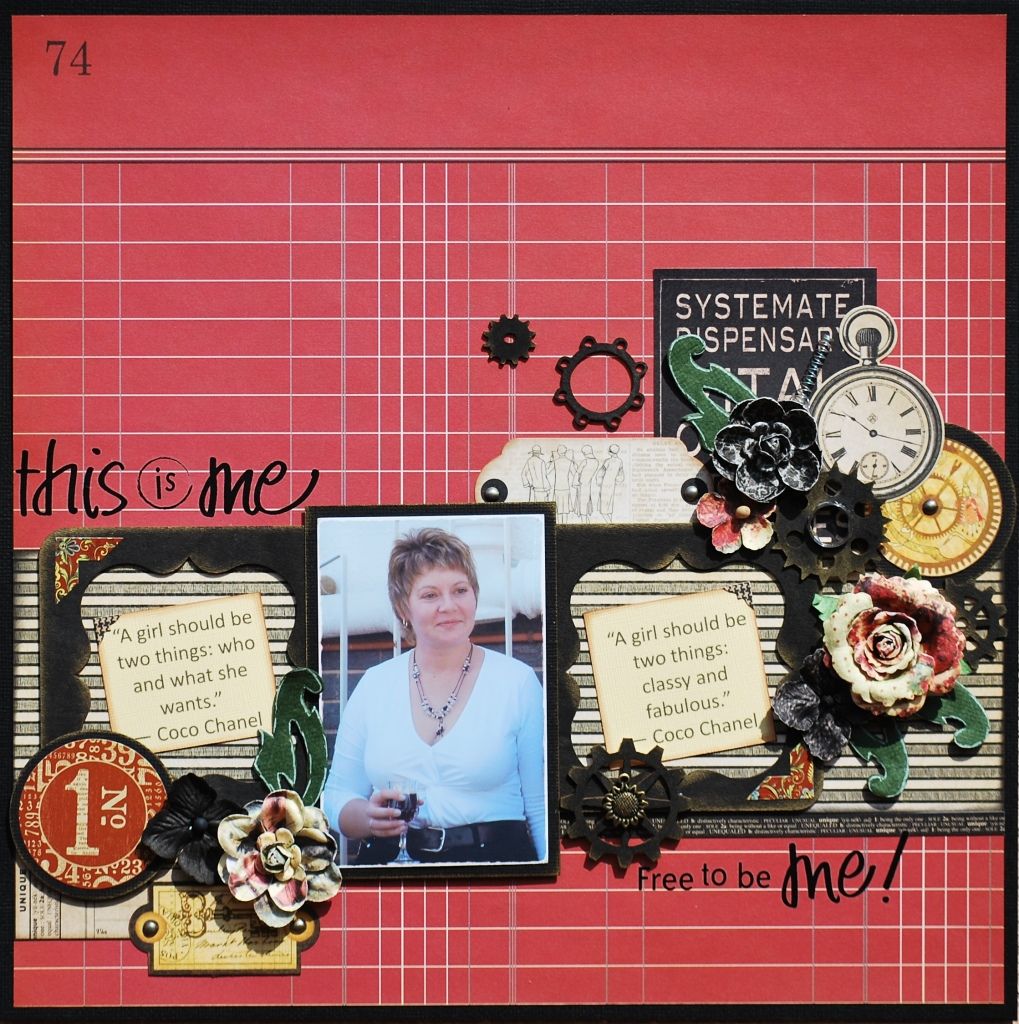 The quotes I used are just so fabulous from Coco Chanel. I am really not trying to blow my own horn here..I wish I could say that I am those things....one can certainly aspire though! ;-)
Supplies used:
Jenny Bowlin - Vintage Red Ledger Paper
Fabscraps Chipboard Frame
Enmarc Chipboard Cogs
Graphic 45 - Vintage Stickers
Graphic 45 - Olde Curiosity Shoppe Collection papers and stickers
Graphic 45 - Steampunk Debutante Collection
Deja Views - Rub Ons
Prima Flowers
Recycled spring and metal round.
Here are two close-ups.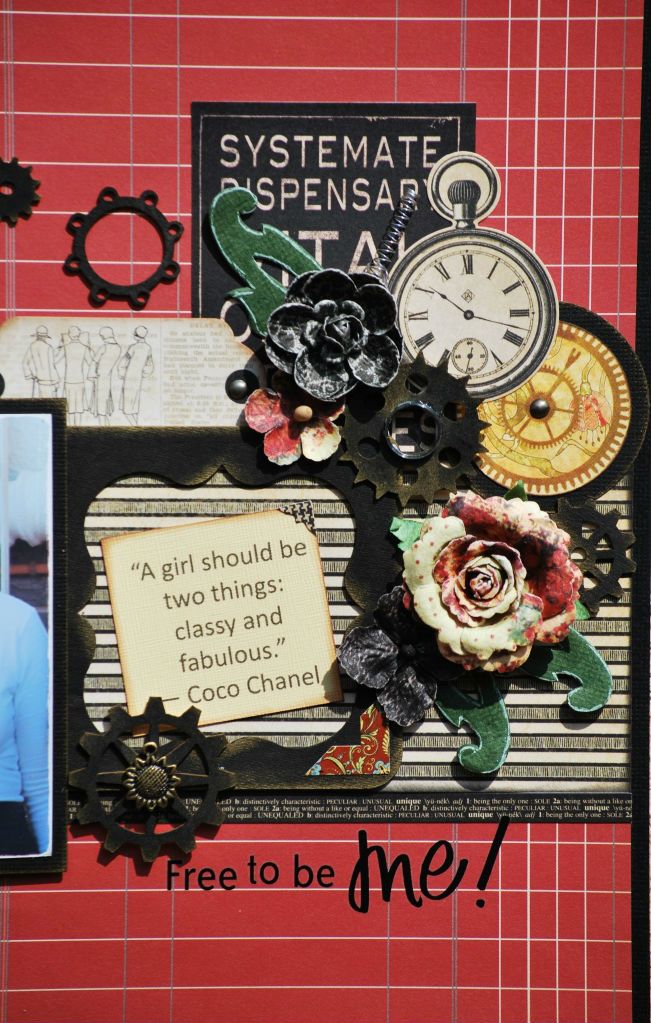 Thanks for having a look.
Hope you enjoy your Sunday afternoon.
Denise x