Hi Everyone
I am so looking forward to Friday and the weekend! This has been a looooong week!
In anycase, I am sure it will be here soon enough.
Today I have a layout for the Prima BPP Challenge. This was the sketch.
And here is my take on it.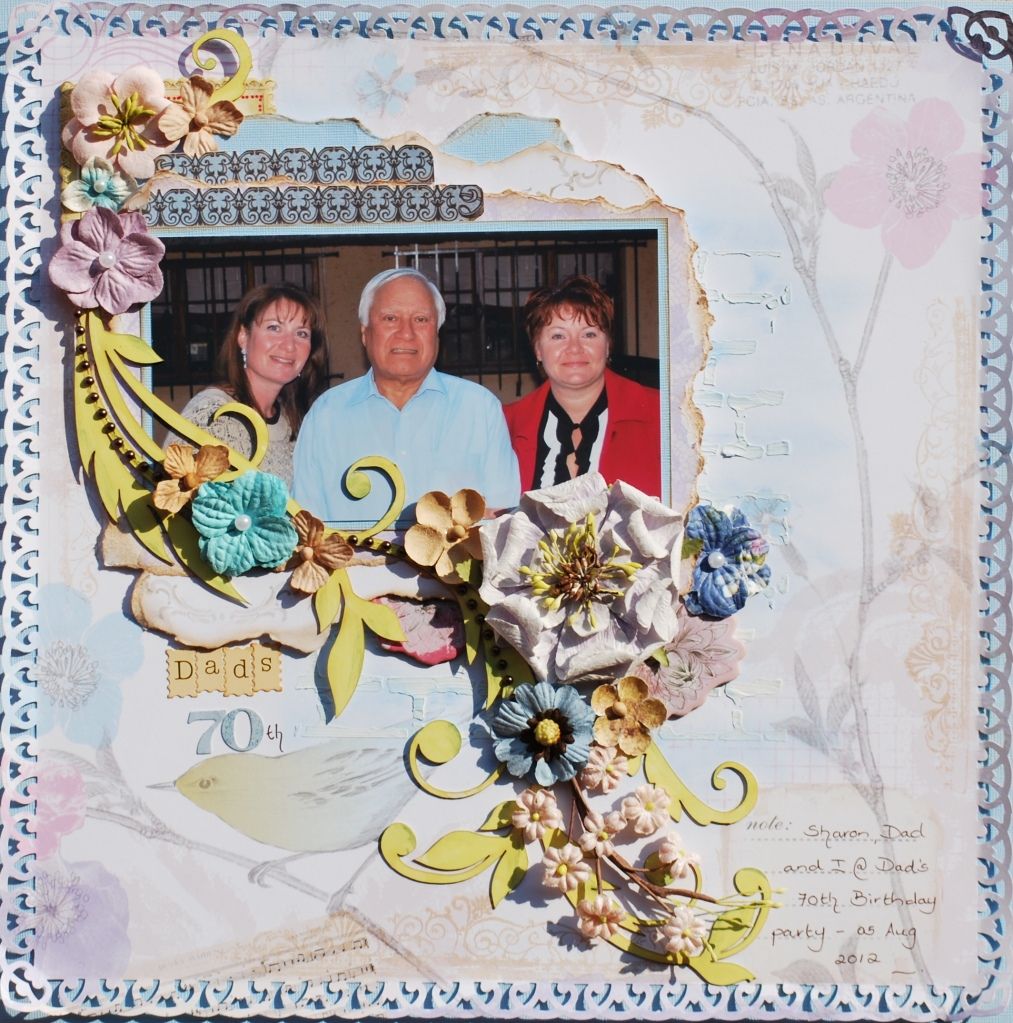 This is such a special layout for me, as was taken on my Dad's 70th birthday. I am really in awe of him and he is truly such a special man.
I used the Meadow Lark collection, with a Celebr8 chipboard and a 7 Gypsies border stamp.
The background was created with a Prima stencil and gesso and then I did some inking and misting over it.
Here are 2 close-ups for good measure.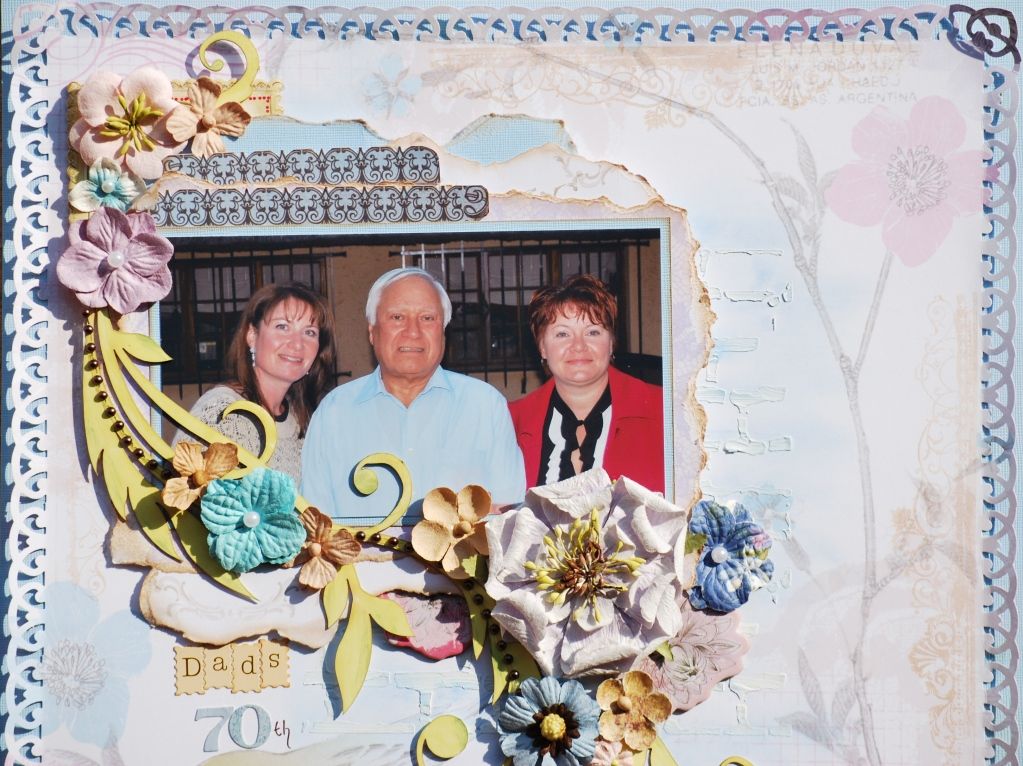 Thanks so much for visiting today!
Your patronage is truly appreciated!
Have a super evening!
Denise x