Hi Everyone
I am so enjoying my scrapping at the moment and really feel inspired to create some lovely projects! It's so good to feel this way and have so many ideas to run with!! ;-)
So today I share my Prima BAP layout that I created.
Here was the sketch.
Here is my version of it.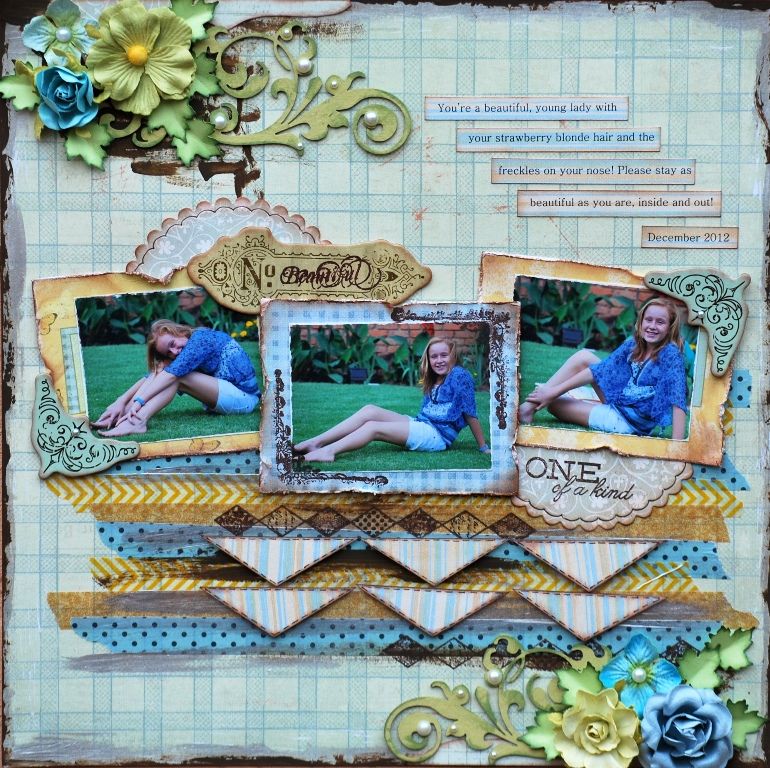 This layout is of my lovely niece! She is really turning into a beautiful, young lady. I wanted the layout to be girly, but also have a bit of tom boy-ishness to it, as that is exactly what my niece is like! ;-)
I used various Prima papers - Romantique, Sun Kiss, Bird Song and various Prima chippies. The swirls are Design Worx and washi tapes are My Minds Eye. All flowers used are Prima.
On the background I used the washi tapes and then painted over roughly with paints and also stamped with Prima stamps. The edge was also painted with brown and pearl white paint. I also used bits of Prima packaging for the paper bits under my flower clusters.
Here are some close-ups for good measure.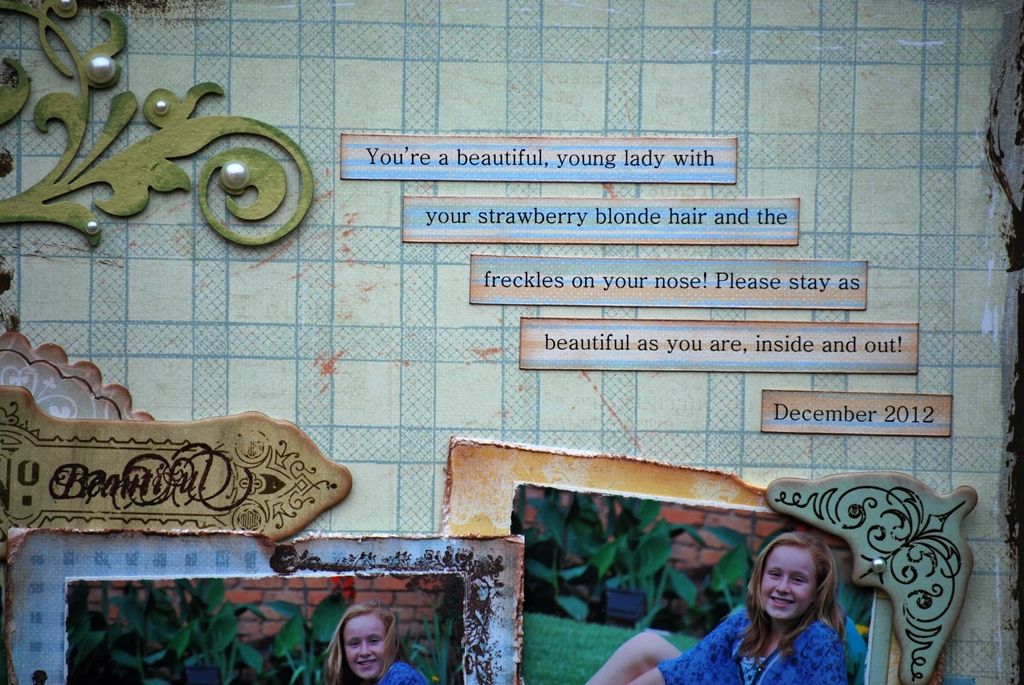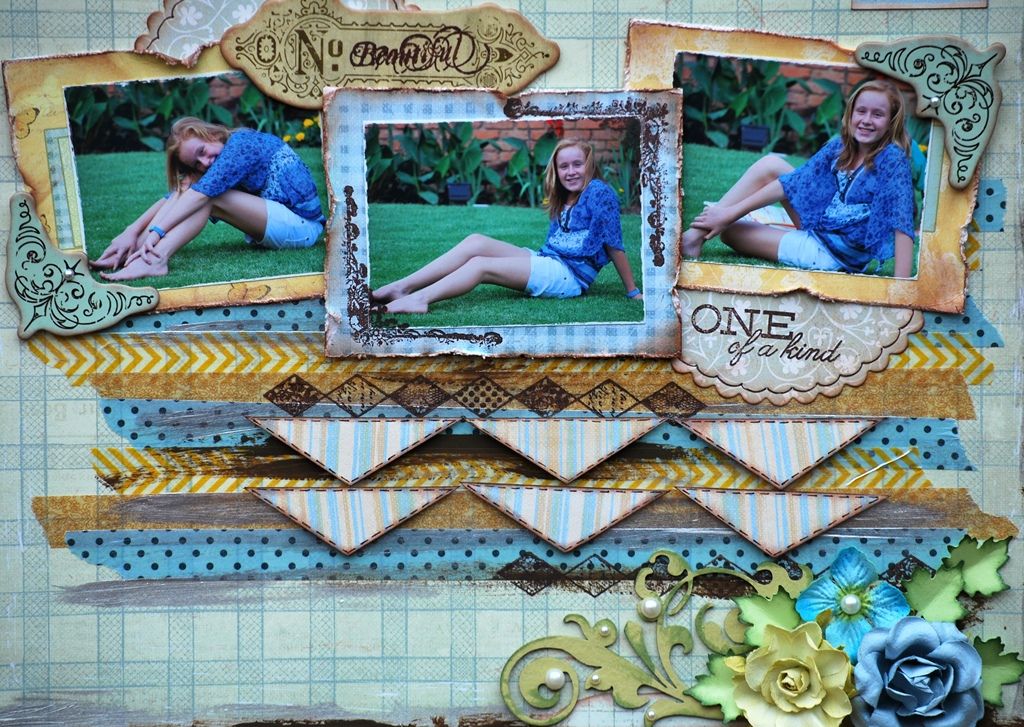 Well I hope you are feeling scrappy and are inspired to create!
Hope you have a great evening!
Denise x