Hi Everyone
I have a CSI case to share with you today! It includes a photo that I have wanted to use for a long time now, and this Case File was perfect for it.
So here is the Case File.
My take on it is this little number.
My evidence was mosaic and brads and then my testimony was a recipe for my journalling. I did some sewing for the mosaic effect and I am so pleased with how it turned out. I wanted to keep that really clean look and think I managed to do that!
My husband really made me laugh last night as he heard me on the sewing machine and came to see what I was sewing. He said that I couldn't sew to save my life, but for scrap booking I would attempt anything!!! LOL. As you can deduct from that I do not sew very often!!!! ;-)
Here are some close-ups.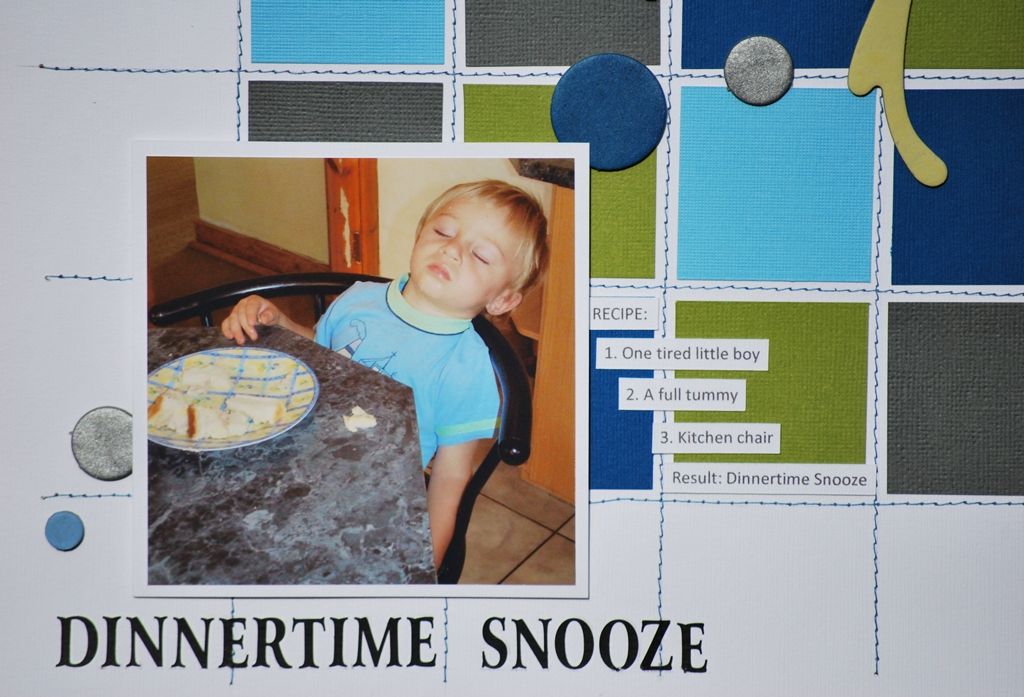 This photo was taken about 3 years ago, when Joe was just 2. He had a very busy day and was really tired at the dinner table and before we knew it, he had fallen asleep and the little bread on the table had fallen out of his hand! It was too precious for words and a little moment that I will not forget.
Thanks for stopping by!
Wishing you a pleasant evening!
Denise x