Hi Everyone
I think the December Christmas stress is setting in and I feel like I am running out of time, with all the things on my "To Do" list...which just grows longer everyday! I love this time of year, but it certainly always brings it's own festive challenges!!!
I created a layout with some lovely Enmarc chippies and their new Maverick Collection papers.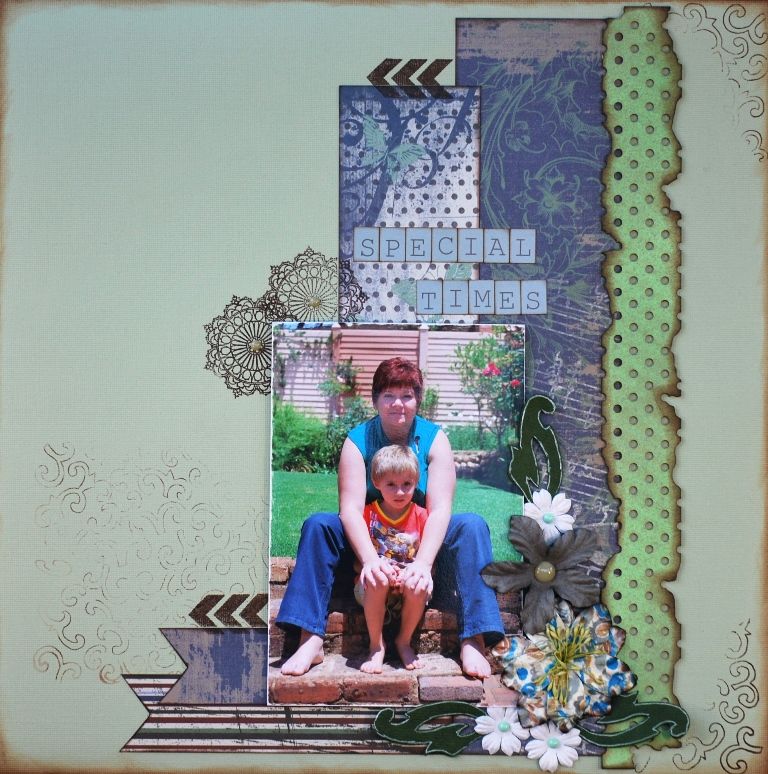 I did some stamping on the background and also chalked the edges quite a bit.
I used Prima flowers and Bazzil Basics leaves.
Here are 2 close ups below.
I really love this little boy and any time spent with him is a special time!
Thanks for popping in!
Thanks always for your comments and kindness.
Have a lovely evening!
Denise x