Hi Everyone
Just a few days left and then it's Christmas! I am enjoying every moment and just enjoying the family time!
I think that's really what Christmas is about! :-)
I know I did a snow layout already, but for us here in Johannesburg, it is such a rare occurance, that I just had to do another one! The CSI challenge was perfect for this project.
This is the layout I created.
I used Carta Bella Winter Fun papers and accents, with Enmarc snowflake chipboards, Design Worx chipboard corner, Upikit pearls, lace, Prima flower and some ribbon.
Here are some close-ups and also the journalling.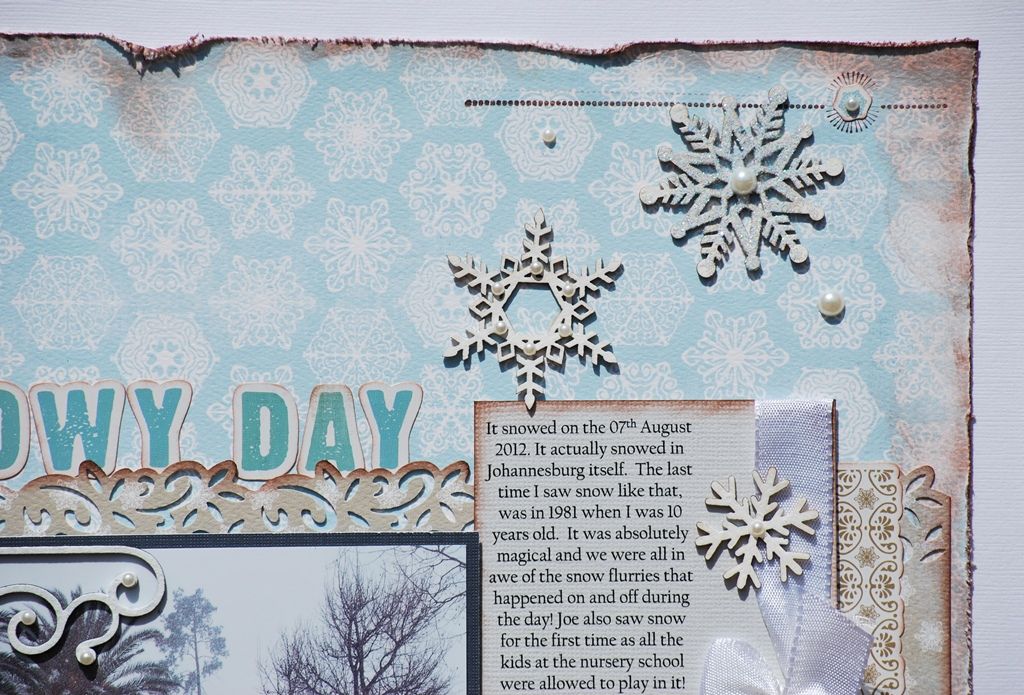 Thanks so much for stopping by!
Your comments and visits are always appreciated!
Have a super evening!
Denise x