Hello Everyone
It is so good to actually be sitting down and writing this post to you! This morning I spent quite a few hours doing some Christmas shopping and so my feet are "just a tad" tired! I was so pleased to get most of it done and so I just have one or two left to get. Yay!!!
I have a Christmas layout to share with you today for the CSI #49. Here is the challenge.
I used a Christmas photo from last year and had the perfect papers for this challenge. My brother had given me the Christmas Papercraft Collection for Christmas 2 years ago and there were some gorgeous papers in this lovely book! So I am pleased to say that I am also scrapping from my stash!!
Here is the layout.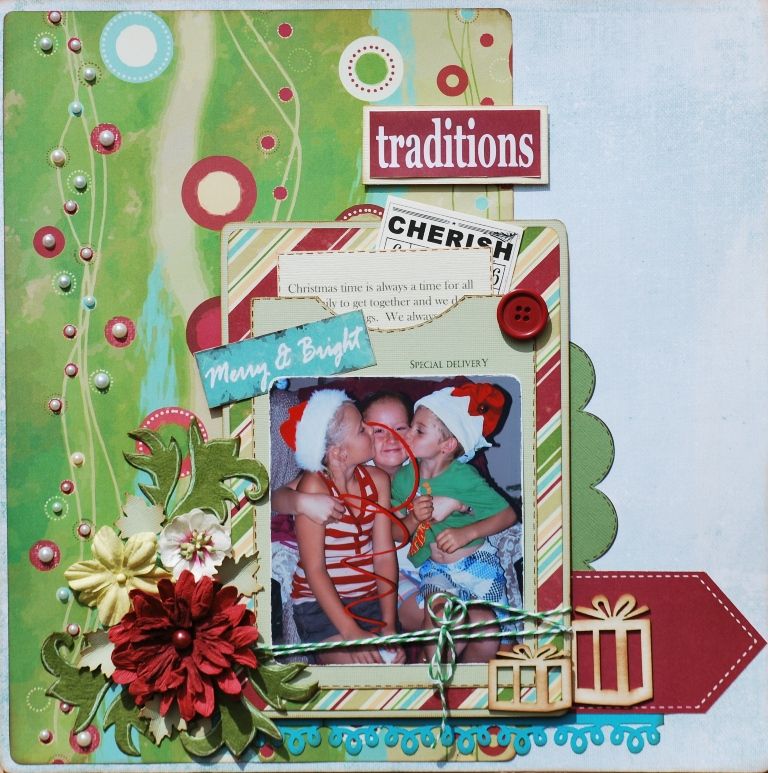 My journalling says:
Christmas time is always a time for all the family to get together and we do Christmasy things. We always do a Christmas Carols by candle light and last year we specifically went to Aunty Steph's Christmas house at the retirement village. The entire house and garden was just one big Christmas adventure. In this photo the kids had dressed up as elves and were posing such cute little pose's for photo's! They are truly so very merry and happy at Christmas time and always spread the Christmas cheer. They are very definitely Santa's little helpers - December 2011
As I said earlier, I used The Christmas Papercraft Collection papers, Bo Bunny and Prima flowers with Bazzill Basics leaves. The Christmas gift chippies are Enmarc and the Cherish card is Kaisercraft, and I also used pearls down the left hand side.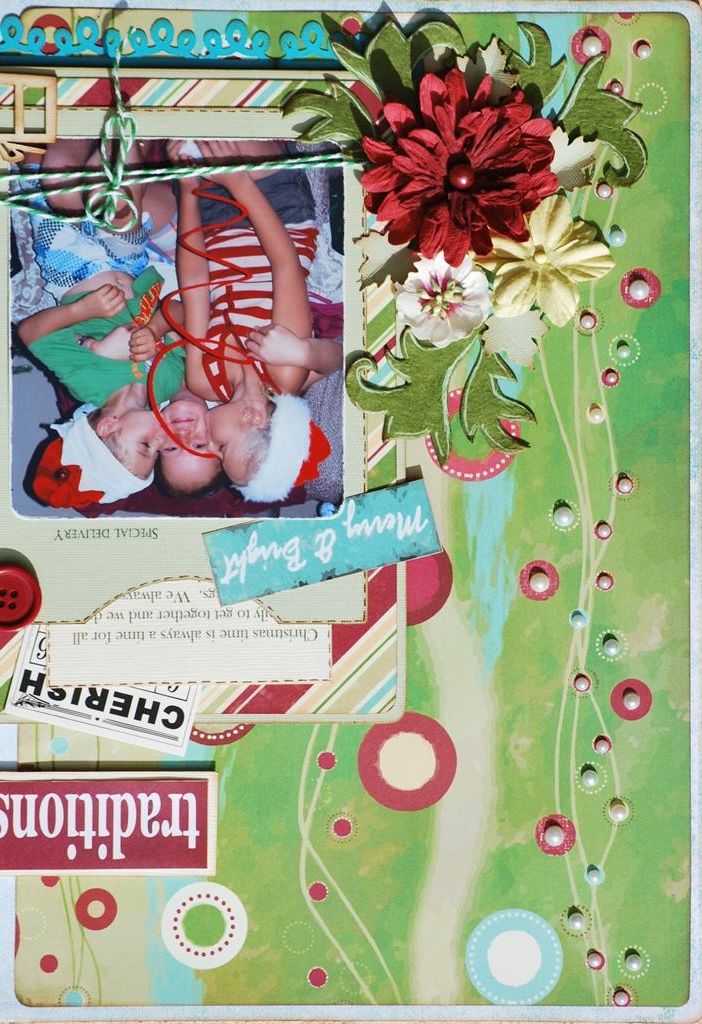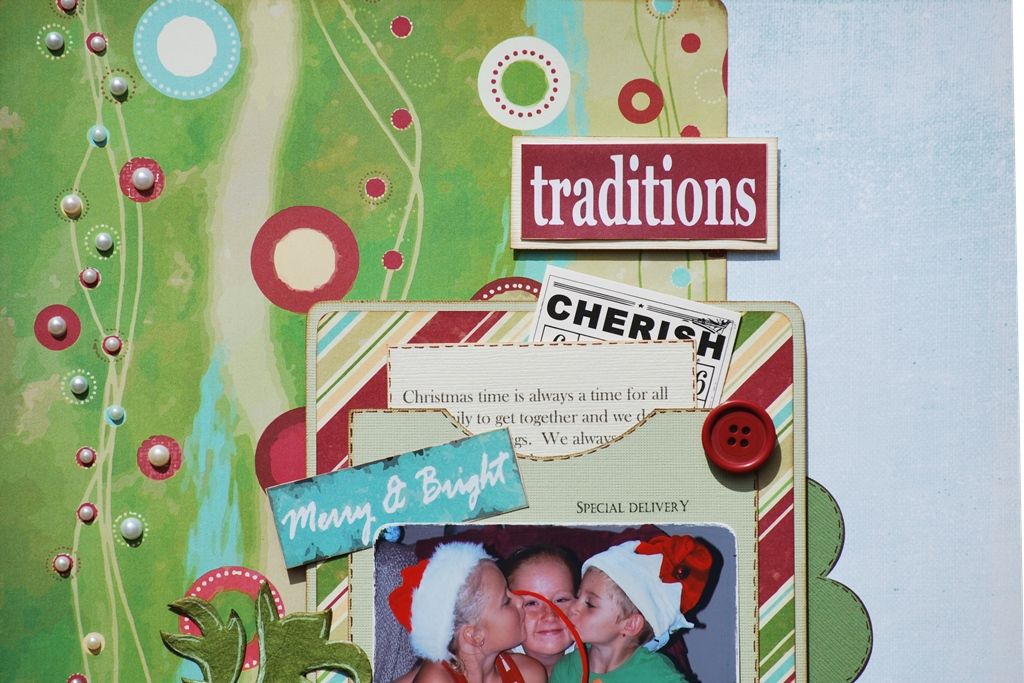 Thanks so much for stopping by.
I hope the Christmas cheer is abundant in your day, today!
Have a lovely afternoon.
Denise x