Hi Everyone
Sorry I have been missing for a few days, but life just happened and time was not on my side! I hope that the rest of the year is not going to be as hectic as the first 2 weeks!
Anyway, firstly my son started Grade R at the primary school today and it was so great that he was so excited and happy! I was a little heart sore, but so pleased that he had an awesome first day! I cannot believe that the time has flown so quickly! So here is a picture from this morning. Isn't he just a sweetie?
Now for the CSI layout that I created for challenge 53.
The colours of this challenge are just so awesome!
This also falls in nicely with the Zeus and Zoe challenge
here
.
" My challenge for you is to choose your own word that you want to live by in 2013 and to scrap about this word. This can be in whatever way you want: you can make an art journal, a lay-out, a card, an altered item. Whatever you like to record the word that you want to live by."
Sometimes you just do a layout and it doesn't quite turn out the way you imagined it to! This is exactly the way I feel about this layout! I love the sentiment, but somehow it just did not quite turn out the way I wanted it to!
In anycase, my journalling says: The start of a new year always gets me thinking about what I would like for myself for the coming year. My OLW (One little word) for 2013 is Embrace. Embrace everyday and everything that happens in the day. Embrace the good and the extra-ordinary.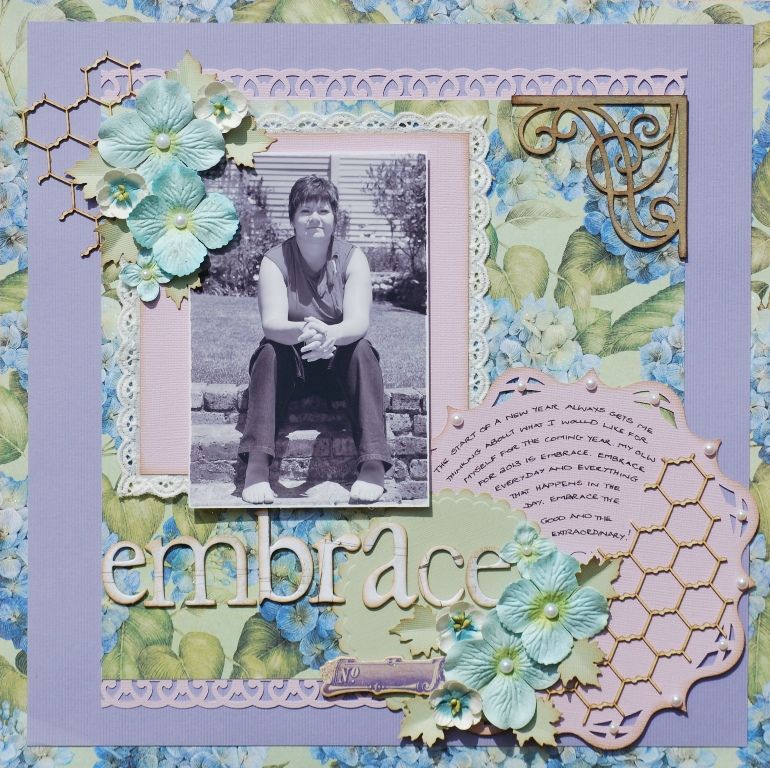 The papers are Kay and Company, the chipboard corner Celebr8, alphas Basic Grey, flowers Prima and Petaloo and chickenwire Enmarc.
Maybe have a closer look.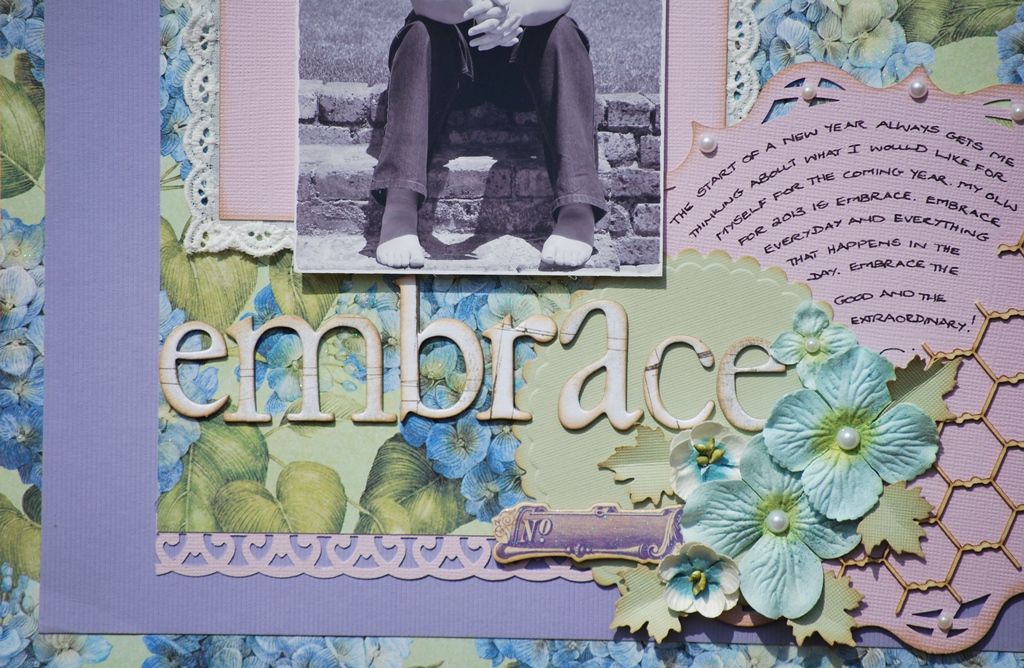 Thanks so much for stopping by today!
Hope you have a super evening!