Hi Everyone
There is a new challenge up at Scrap Africa
here
.
Use postage stamps on your layout, old, new, rubber stamped stamps whatever you have in your stash
Perhaps you would like to play along....you have until the 31st January 2013.
Here is my DT reveal layout - Miss You.
This photo is of my brother and every year I do a layout after he has left to go back to the UK and I always feel quite sad. Scrapping about it makes me feel better! I have some hidden journalling under the photo.
I used Pink Paislee London Market, which is most certainly one of my favourite collections. The chipboard corner is from Enmarc.
To get a closer look at some of the details, here are some more shots.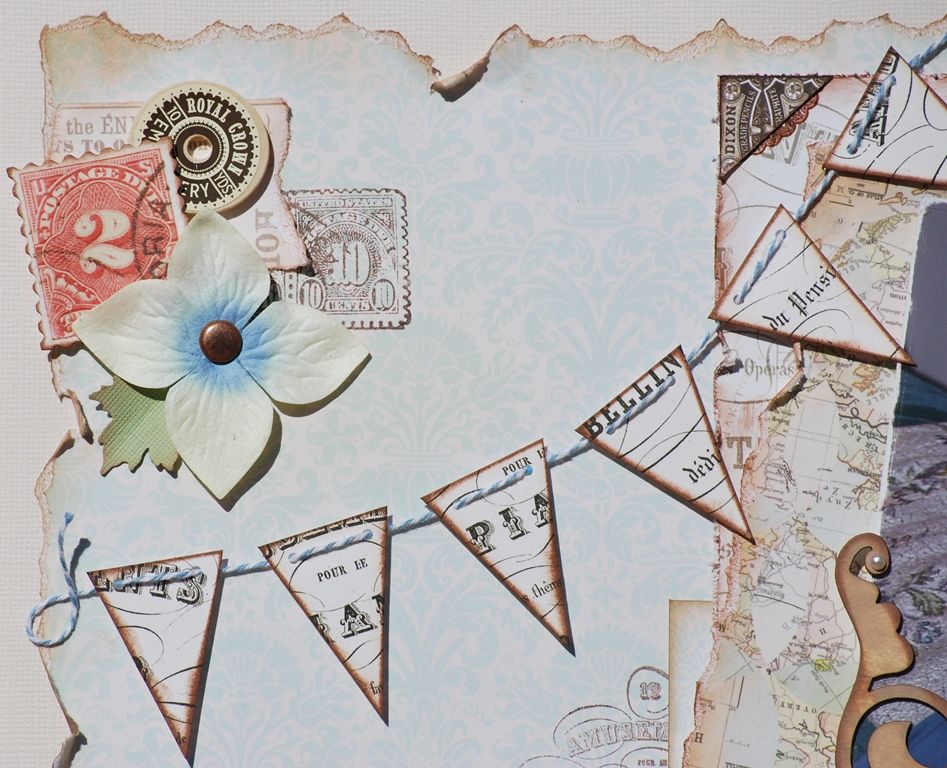 Do you find too that scrapping is good for your soul?
Have a super day!
Denise x