Morning Everyone
I just love the peacefulness of Sunday mornings! It is such a beautiful day again, after a lovely shower in the night, so everything is clean and fresh again! I think it's going to be another scorcher today.
I have a layout to share with you for the Scrap 365 Magazine sketch challenge and is based on this sketch.
I used the gorgeous Teresa Collins Now and then Collection and created this page.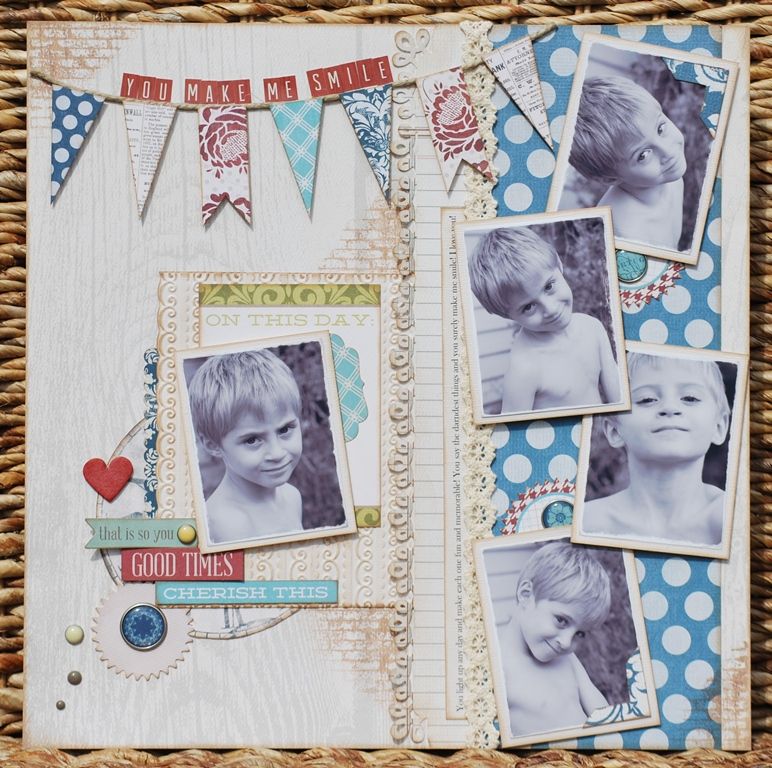 I just so loved these papers and accents and really loved working with the colours and accents. I made an embossed matting behind the left hand photo and also did some stamping around the page with a Prima brick stamp.
Let me show you a few close-ups.
My journalling strip down the right hand side says this: You light up any day and make each one fun and memorable. You say the darndest things and you surely make me smile! I love you!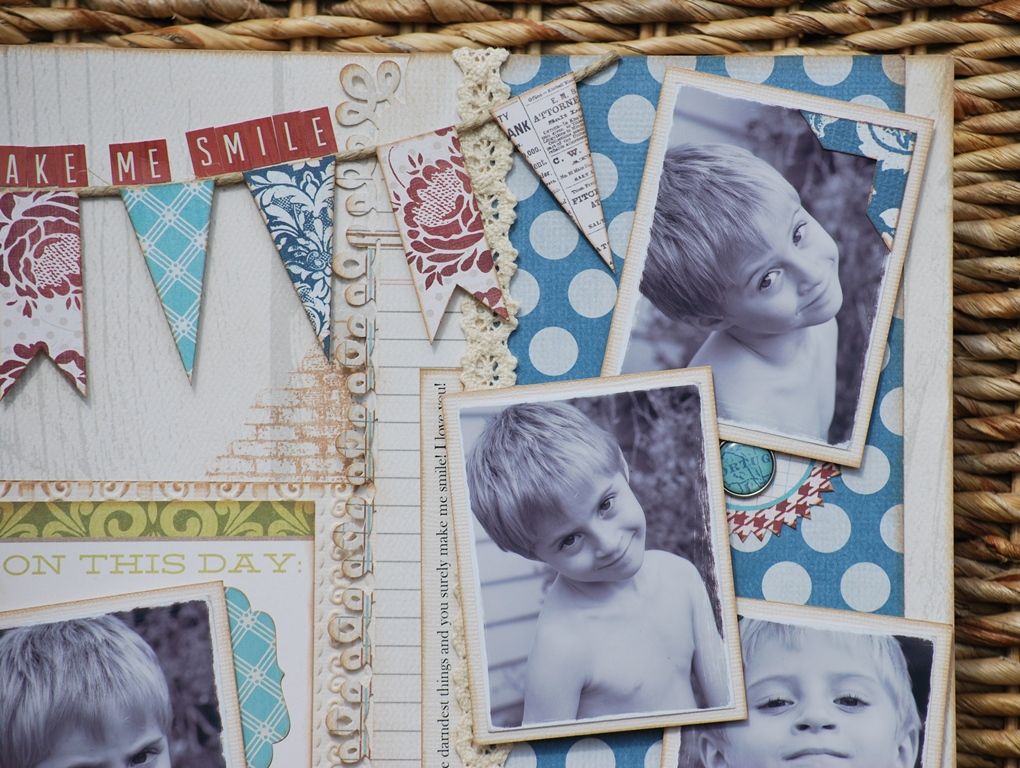 He is such a photogenic little boy..it was easy to take these cute photo's.
Anyways, I hope you are finding some time to scrap and create.
Have a super Sunday!
Denise x