Hi Everyone
I have another CSI challenge layout to share with you today.
The colours for this challenge were really great and I really enjoyed it! Here is the little number I created.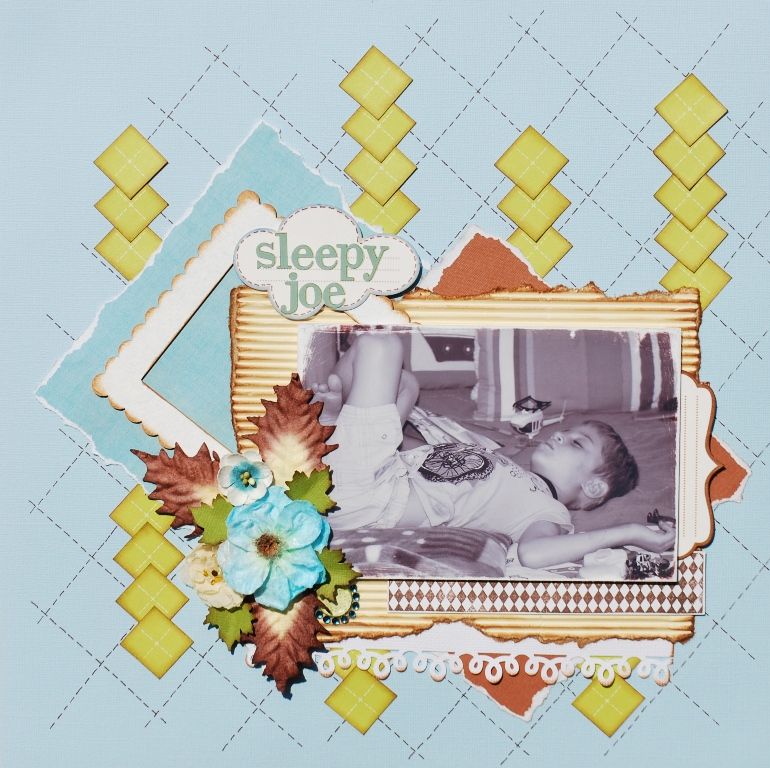 Evidence: Flowers, Leaves, Diamond shapes, scallops
Testimony: I used "stir" in my journalling
My journalling says this (tag hidden under photo): Joe was exhausted from family festivities, playing and swimming! This was the first day of the festive holidays that we were only meeting the family later in the day! He was in his room and I could hear his vroom vroom while playing with his cars. Eventually there was no sound at all and I went to check on him. He was sound asleep, with his crossed legs, up against the wall. He did not stir and slept for a couple of hours! Officially, festively pooped!! - 27 December 2012
I used a mix of papers again, MME, Echo Park and Dooddlebug. The chipboard is Design Worx. The flowers are Petaloo and Prima, with the Prima sparkle also. The alpha's are Websters pages.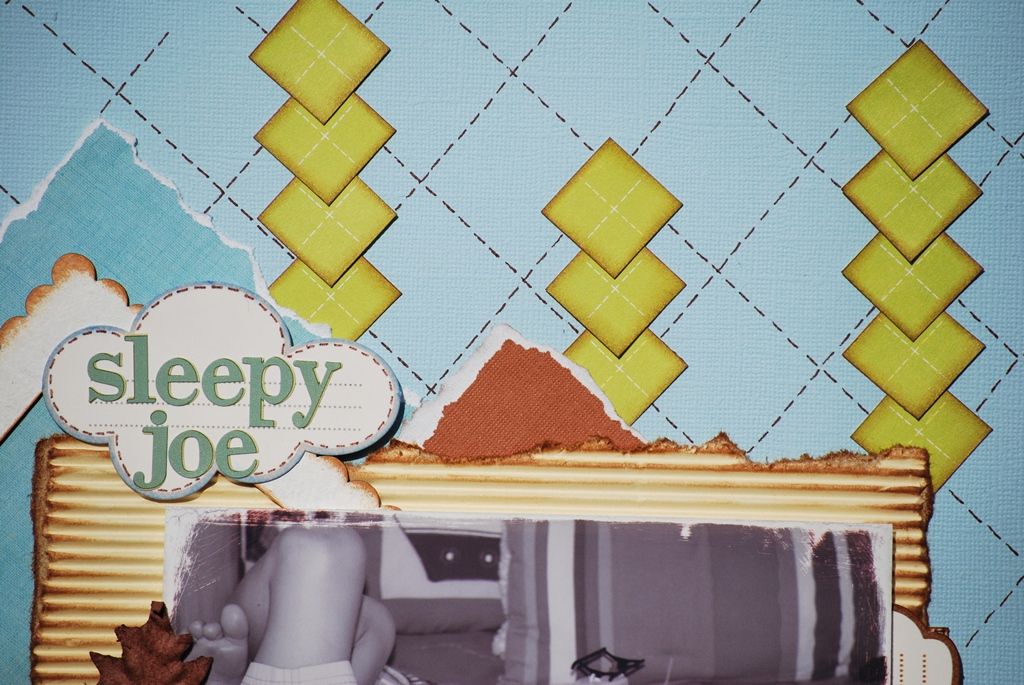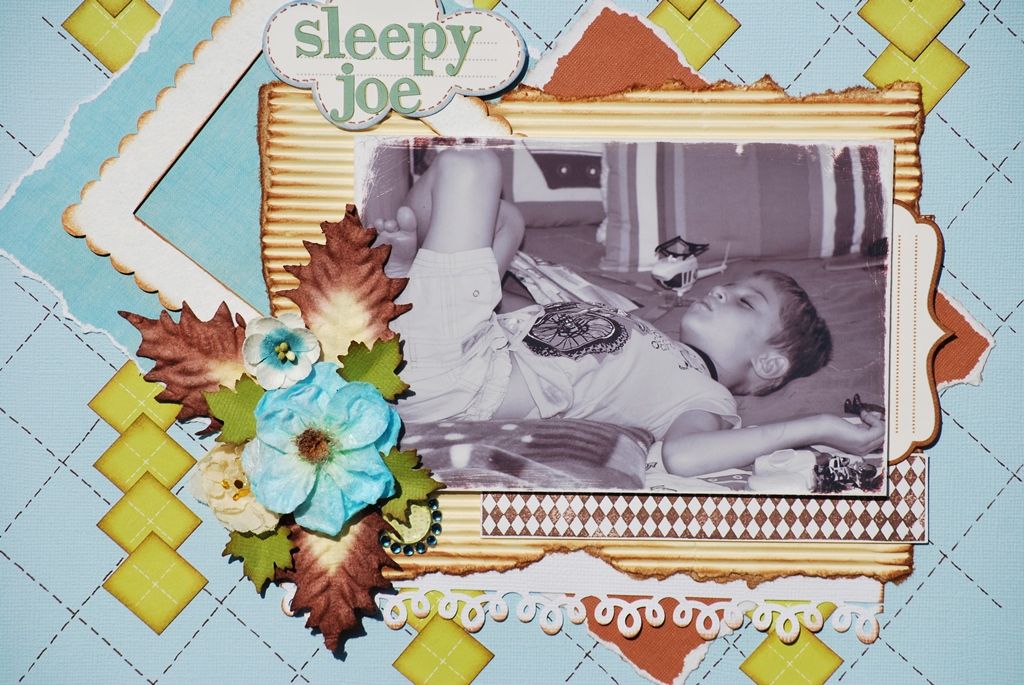 Thanks for stopping by and having a look.
I hope you have a super evening!
Denise x