Hi Everyone
I hope that you had a good weekend and that Monday is a good one! I had a wonderful weekend and also spent some time at HobbyX, where I definitely spent more money than I intended to, on some nice scrap goodies! ;-)
I have a boy page to share with you today, for the new CSI case file.
Here's my page.
I really used such a mixed bag of supplies.
Background wood paper is Kaisercraft.
The circle stickers, chevron sticker and stars are Echo Park
The chevron paper is Carta Bella, as well as the alpha stickers.
The chevron stamp is 7 Gypsies.
The cute splodges I did with gesso and then outlines them with a brown pen.
The journalling pretty much speaks for itself, and the photo's tell the same story.
A few close-ups for good measure...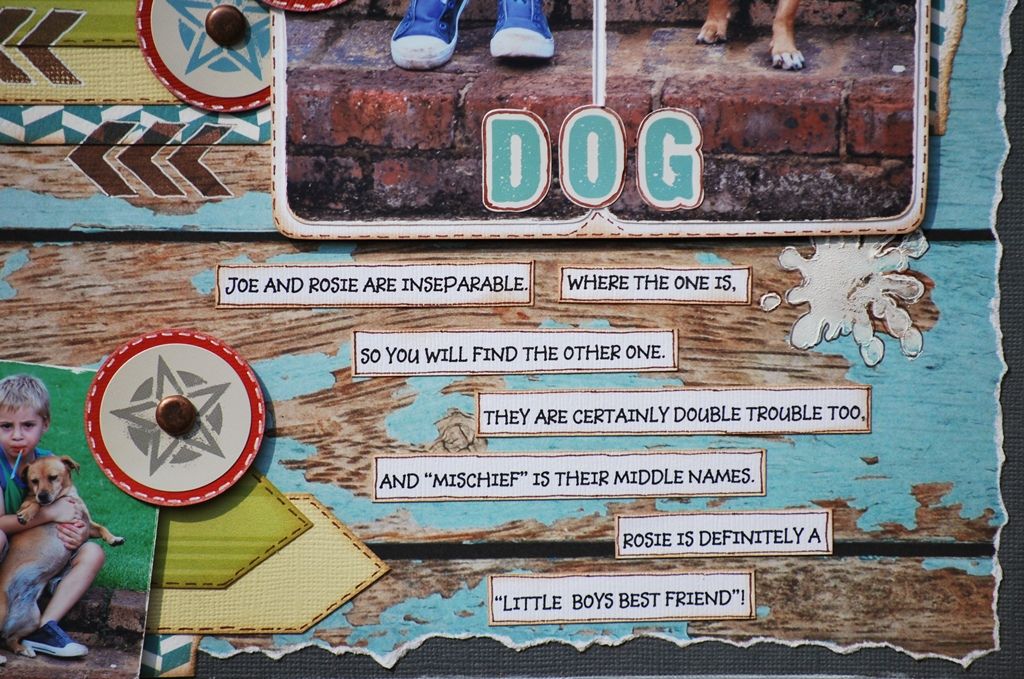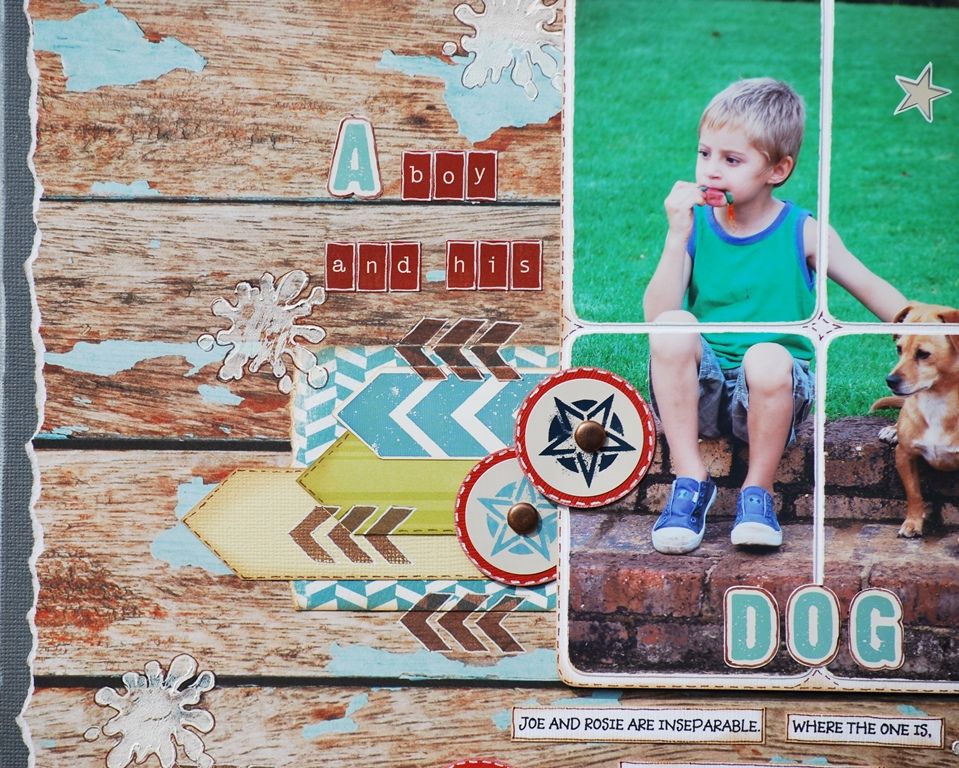 I really believe that every child should have a dog! It teaches them many lessons! Joe and Rosie certainly teach each other! ;-)
Thanks for stopping by!
I appreciate the visit!
Enjoy your evening!
Denise x