Hi Everyone
It is such a relaxed and laid back Saturday morning! I am enjoying every moment, and in a little while, will be going to the airport to meet my brother, arriving from London! Exciting!!!! ;-)
I have a page to show you today, that is for the Kaisercraft sketch #3 this month. It has quite dramatic colours, but I love how it has turned out.
Here was the sketch.
Here is my version of it, using the "Chapter One" collection.
I did some masking and painting on the background and then added my layering and accents.
The paper is so beautiful, so I really wanted to make use of the beautiful swirls and leaves.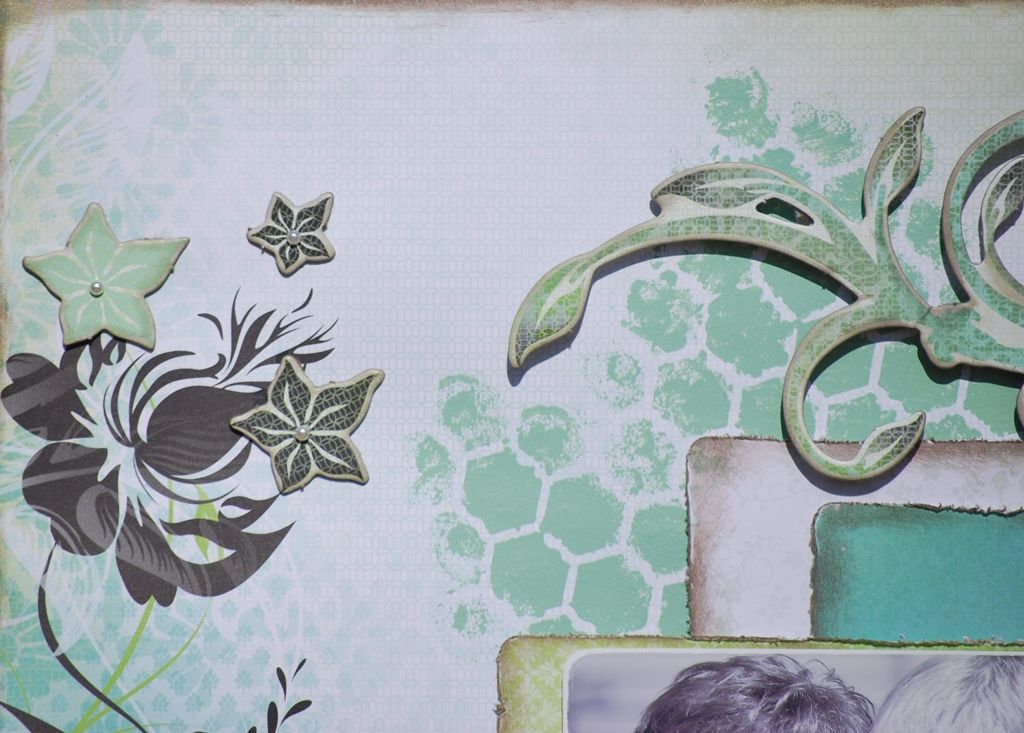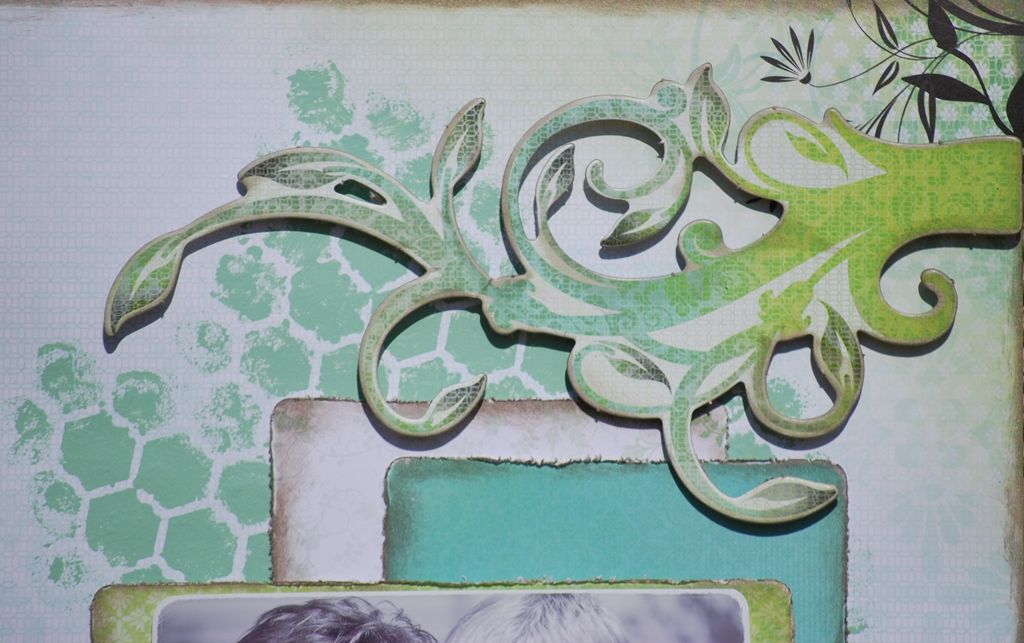 This photo was taken on a Saturday afternoon, and I was sitting on the steps outside our house, commiserating with my son, as he was sad about something! He was not a happy bunny and I was trying to console him, and my husband happened to catch this on camera! Luckily, the sadness did not last very long!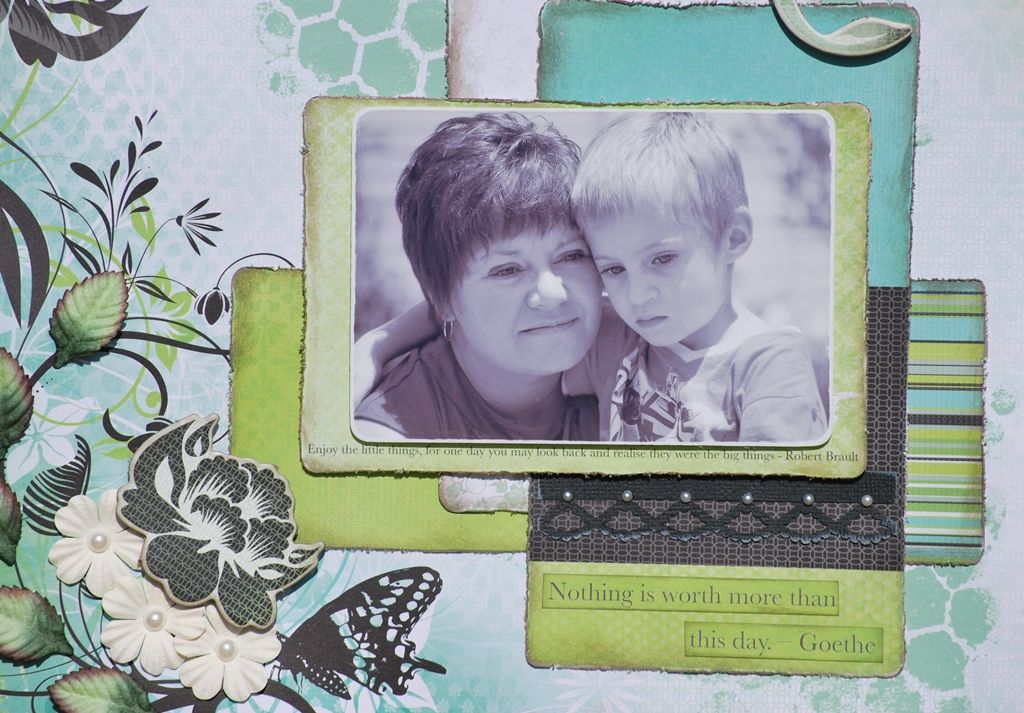 Anyways, I hope you have a wonderful Saturday!
Thanks for stopping by!
Denise x