Hello Everyone
I am enjoying my weekend, have spent lots of time with the family and have managed to scrap quite a bit, inbetween! The weather has been really hot and has been glorious! What more can a person ask for?!
I finished another page this afternoon for the new CSI challenge
here
.
I really loved the colours of this challenge.
So here is my creation.
I used a daisy stencil and did some gesso work, and then coloured the daisies with some ink. I also spritzed with Enmarc Dazzles Sunflowers and Black.
I wanted to continue with the daisy theme, that started in the photo.
Evidence: Rub-Ons, Circles, Leaves and pen work
Testimony: Using the word "You"
This layout is of my neice, who is currently in Austria! She went alone this holiday and is learning to speak the language properly! This photo was taken last July, when we were all in Austria!
My journalling tag is behind the photo and says this:
You are certainly becoming a beautiful, young lady! I am so in awe of you being so brave and travelling on your own to Austria! You are starting to learn about yourself, and it will only continue! Travelling allows you to discover new places, but most importantly, teaches you about yourself! Discover it all!
I did lots of layering and I really like the effect!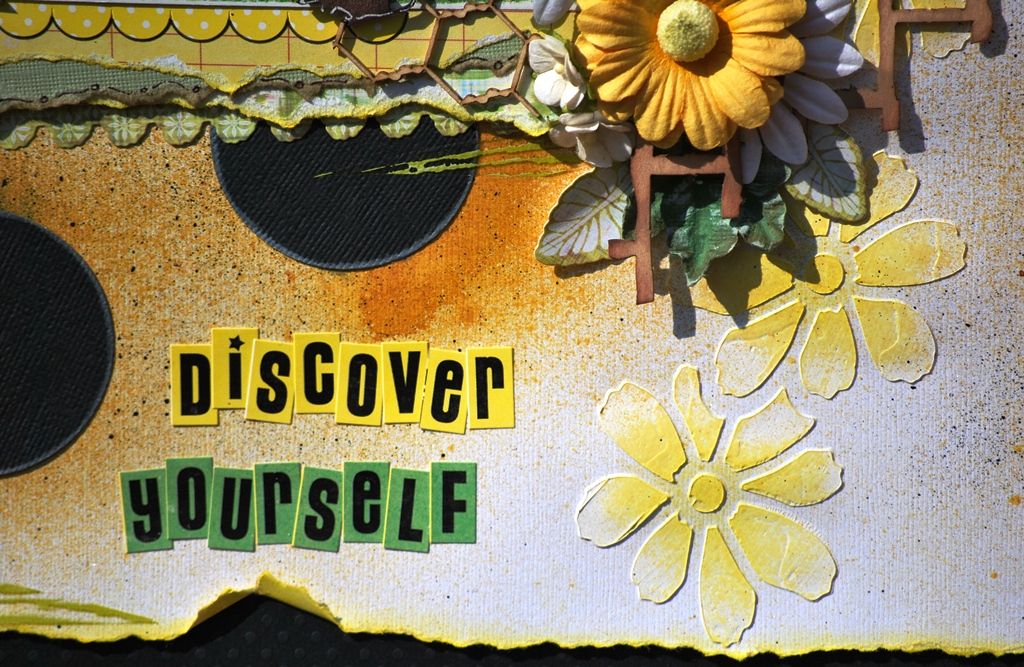 I used so many different bits and pieces, but here is a list that hopefully covers it all.
Echo Park alpha stickers
Basic Grey Sweet Threads papers and stickers
Enmarc wall chipboard and chickenwire
Prima flowers
Pink Paislee Sweetness paper
Petaloo leaves
Studio Calico woodgrain rub ons
Thanks so much for visiting my blog today!
I hope you have a super Sunday!
Denise x