Hi Everyone
It is Sunday afternoon and I have no idea where the weekend has gone! The weeks seem to fly by, but the weekends are even faster!
I created a page for the new CSI case file
here
and it really is a goodie.
Check the details.
Here's my take on it.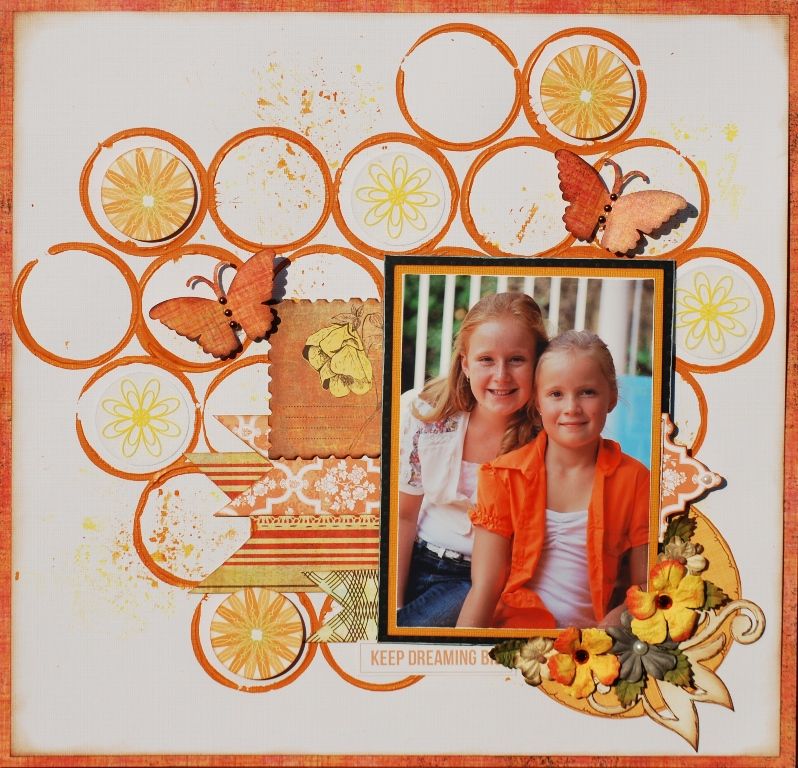 For the background I used Heritage craft paint and a lid of a jar, and I created the circles. Then I used a scrunched up plastic bag and dabbed on Enmarc Dazzles Burnt Orange and Lemon Meringue. The papers used were offcuts of Echo Park, Basic Grey and KI Memories sheer delights (acetate) and Chatterbox. The chippie is an Enmarc swirl and the flowers Petaloo and Prima.
This photo is of my 2 neices...they are such lovely, young ladies, and the colouring was perfect for this layout!
Here are some close ups.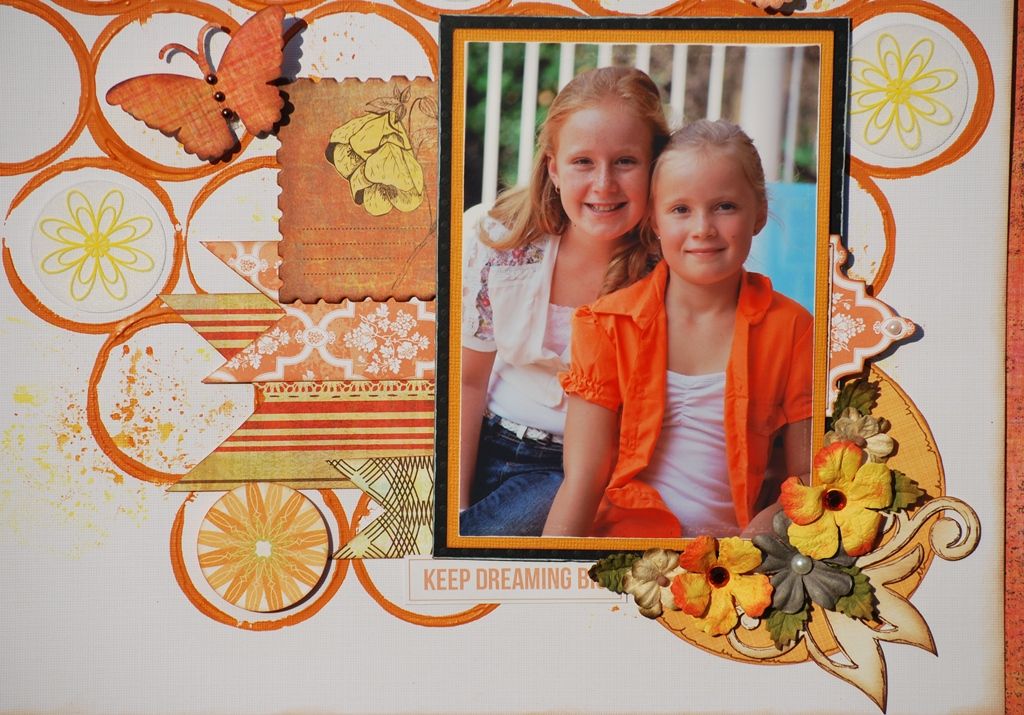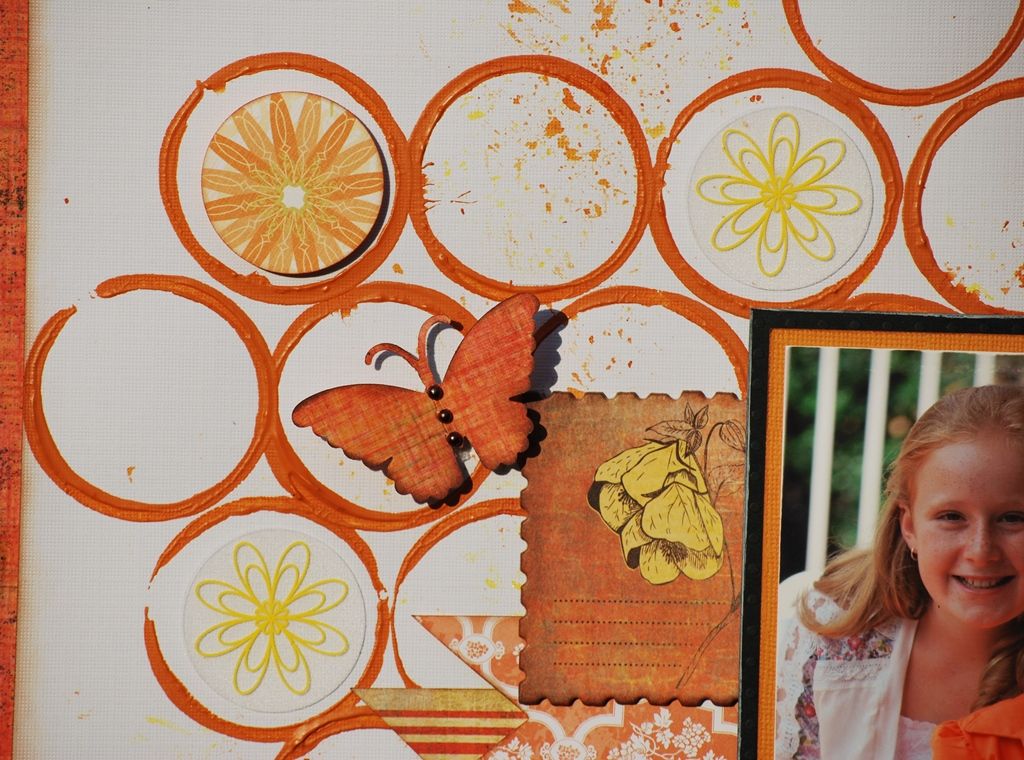 Thanks so much for stopping by!
I hope you are having a super Sunday!
Denise x