Hi Everyone
Last weekend I really wasn't able to scrap much, as I had my in-laws here for the weekend, and then had a big family lunch on Sunday! So this pas week, has been very slow creating! However, today is a public holiday and I have tomorrow and Monday off, so this is going to be a wonderful, long weekend! I am going to scrap up a storm!!!
So I have a layout to share and it's for the CSI challenge
here
.
So here is my page.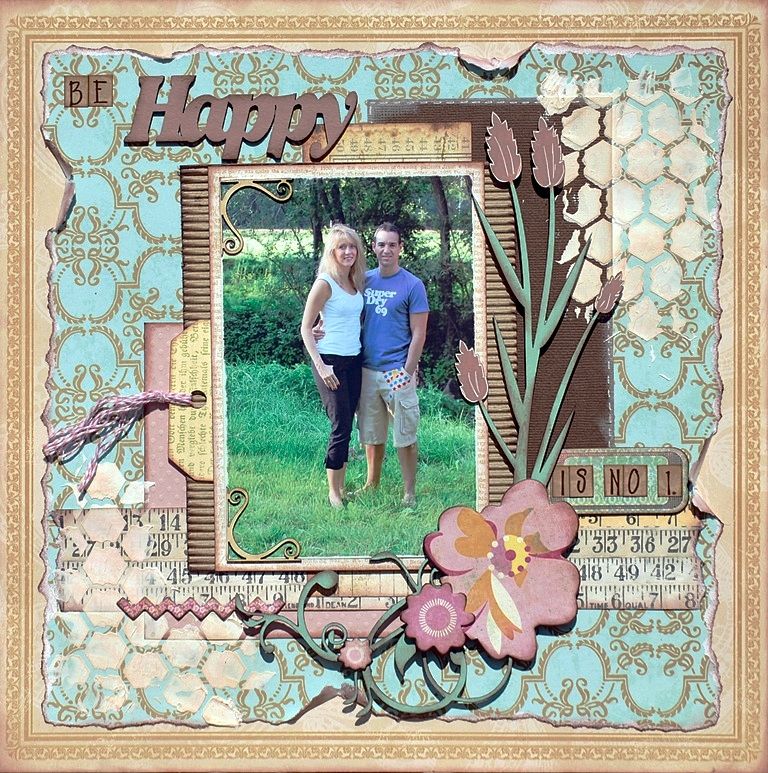 The patterned papers are DCWV and the chipboards are Basic Grey, with the swirl and grassy flowers being Kaisercraft. My journalling is behind the photo and is a 7Gypsies tag. The alpha stickers are Bo Bunny.
Evidence: Tape measure paper, numbers
Testimony: I have journalled on a tag, which is seen under the photo.
I created this page of my brother and his girlfriend. My brother got divorced the same year he got married and it was a very sad affair. He has yet to find his happiness again!
So this layout was a little message for him and my journalling says:
Mark, I really worry about you and especially being so far away! I want so much for you to be settled and happy! Nicola is a great girl and we like her very much! But the question is really for you and "absolutely" about what you want and desire! Be happy and know your own heart!
1. Be Happy
2. Be true to yourself
3. Be Yourself
4. Be-lieve in you
5. Be open
6. Be kind to yourself
7. Be-lieve in love
8. Be not afraid
9. Be certain
10. Be strong
Here are some close-ups.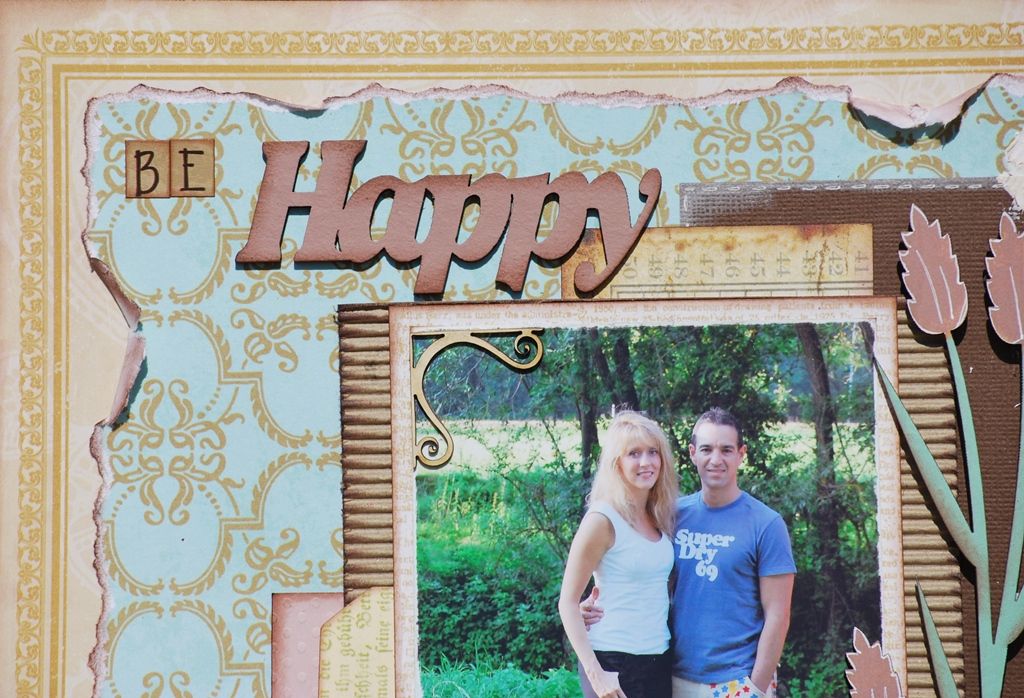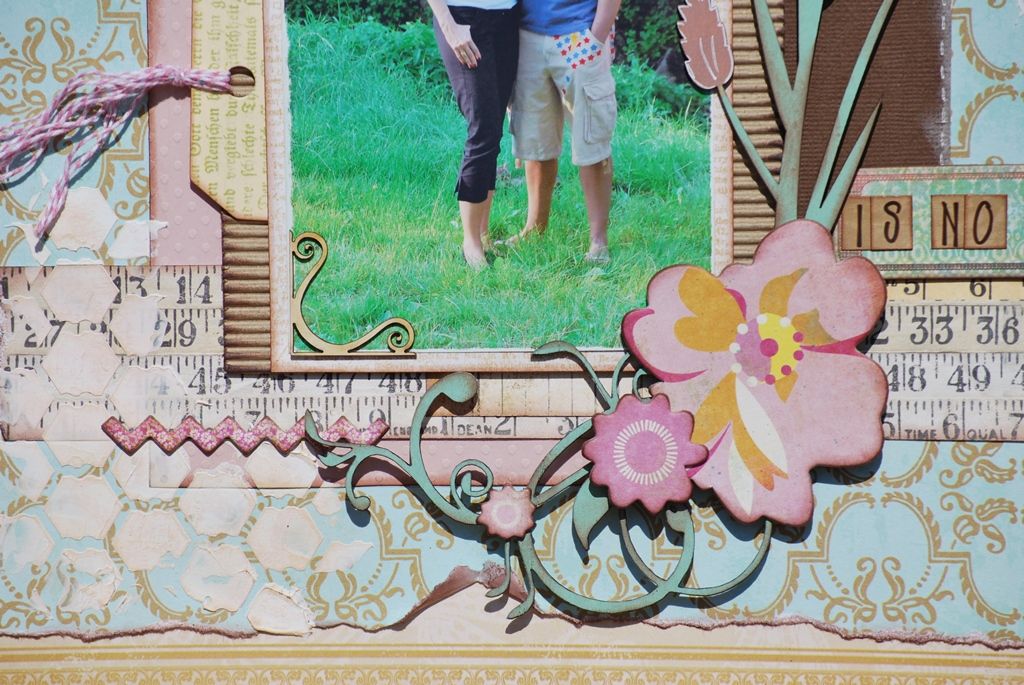 I hope you find some scrappy time today!
Thanks for stopping by.
Denise x