Hi Everyone
The house is all quiet as I am the only one up so early, and this is my best time to create a little, surf the internet a little and generally just have a little quiet time to myself! ;-)
I sat on Friday night and created 3 cards, as I had 2 birthdays this weekend and also attended a funeral yesterday morning, and wanted to give them a sympathy card.
So let's start with the Sympathy card, which I created with Bo Bunny Country Garden papers, with a Celebr8 chippie. I gessoed the chipboard swirl and then spritzed it with Enmarc Victorian Rose Dazzles.
The flowers are Prima and Petaloo.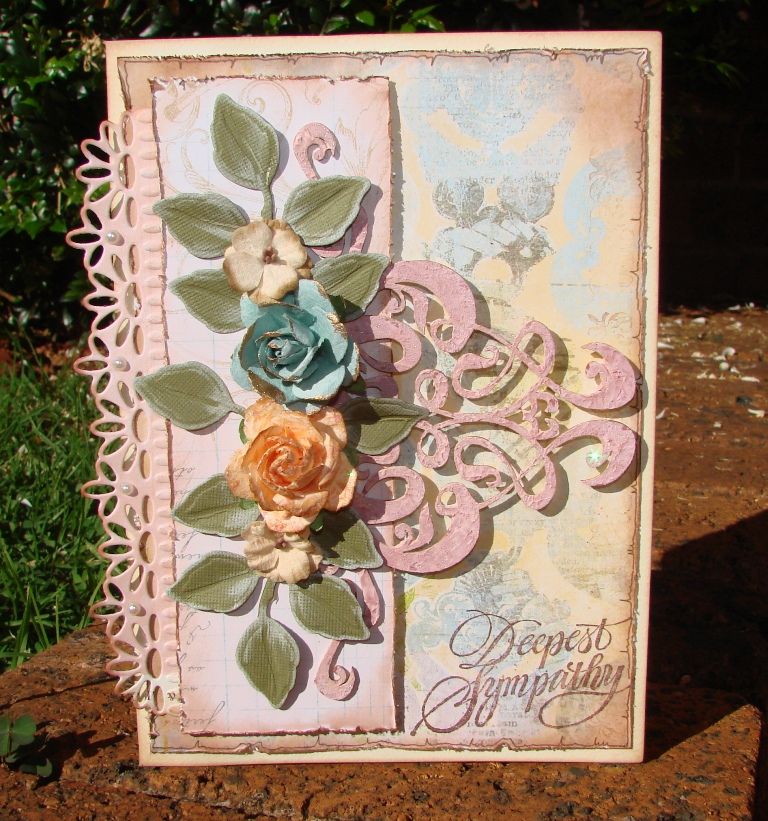 Next up, we went to a 40th Birthday party last night and so had to create a masculine card, as it was a guy friend of ours.
So for this card, I used Pink Paislee London Market papers and accents.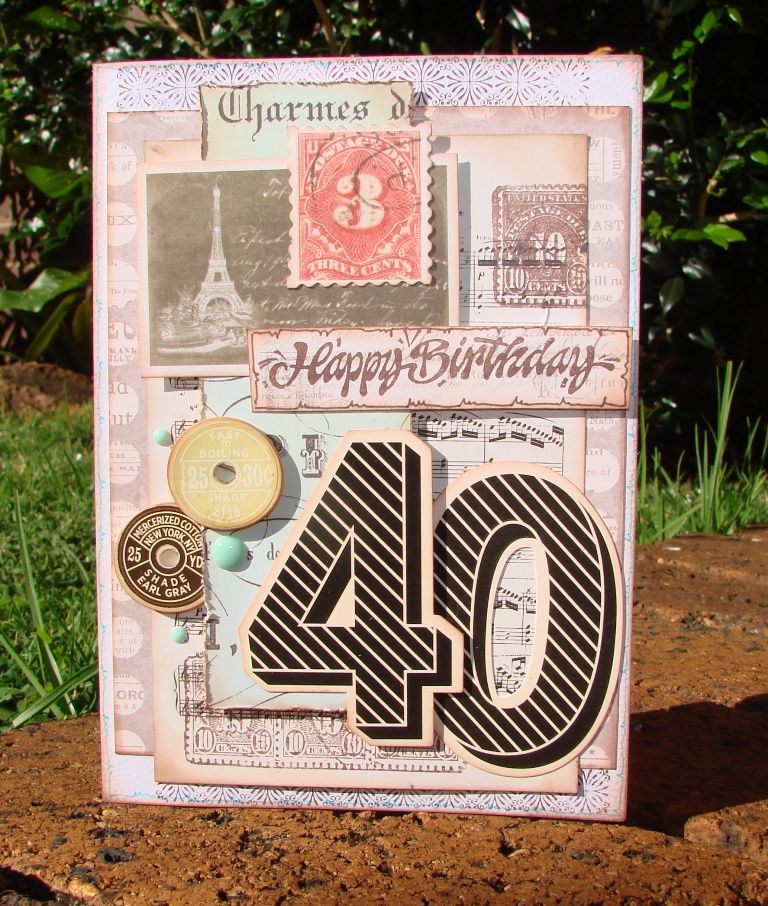 And then lastly today is my neice's 12th birthday and I wanted to create a soft and gentle card for her.
I really had some wonderful inspiration from Irina
here
. She scraplifted a card, and then I scraplifted her card! LOL....
Anyways..here is my version on it.
Here I also used Bo Bunny Country Garden papers, with beautiful Petaloo butterflies, a Basic Grey/Hero Arts stamp and Martha Stewart punch.
We are off to celebrate her birthday this afternoon, so I am looking foward to some wonderful family time.
Have a super Sunday!
Denise x