Hi Everyone
It is a real scorcher here today! We came home in the car and it was measuring 38C...it is HOT! But I am certainly not complaining and enjoying all the sunshine!
I have my last layout as CSI - Special Investigator to share with you. I really enjoyed this challenge and love the page I created. In fact, I have so loved all the challenges this past month and have loved every moment of Special Investigating! It was truly an honour! ;-)
Here was the challenge.
Here is my take on it.
I used Teresa Collins papers and brads. The background was created using a "Layers of Colour" stencil and a Prima stamp. The flowers are also Prima. My title was stamped on with Upikit alphas.
I wanted to keep a really clean look to this page and so really had to stop myself from adding more! ;-)
Evidence: Hearts and something that drips
Testimony: Using the word Sweet in My Title
I have written my journalling at the back of the layout, as I really wanted to keep this page very clean. My journalling says:
I never could have imagined that you could change my life as much as you have! You have added love, joy and laughter, in so many ways! You have taught me how to become a better person, you have taught me how to be a Mother, but most of all, you have taught me how to love unconditionally! You are my sweet boy and my sweet blessing! I love you dearly!
I just have one close up for you today.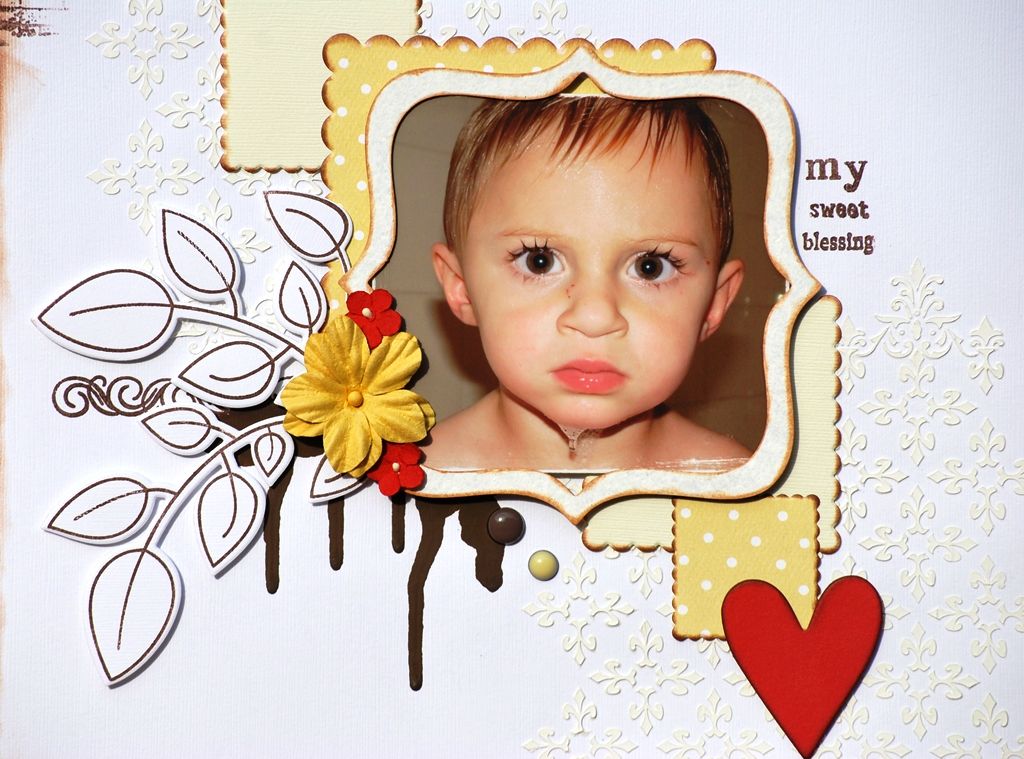 Perhaps you'd like to play along. Here is the link to the challenge.
Thanks for popping in to say HI!
I really do appreciate your comments!
Have a super afternoon!
Denise x