Hi Everyone
I hope that your Monday is going well and that it has been a good start to the week.
I was so glad that I took a photo of this layout yesterday afternoon, because if I had wanted to do so today, I would have been washed away! Another afternoon, African thunder shower has just ended and it's still dripping a little!
So I have my Prima BAP layout to share with you today, and I am quite pleased with it.
OUT FOR PUBLICATION
I firstly did some spritzing with Enmarc Dazzles - Victorian Rose and Prima stencil and then did some gesso work with my Prima brick stencil and stamping. I then spritzed some gauze bandage with Enmarc Dazzles Dried Sage and adhered it to the page with some more gesso. I layered up the circles and papers and then added my Prima flowers and chippies and lastly added 3 Imaginarium Designs chippies.
I used the Prima Songbird collection, with papers and accents. The chipboard alphas are Enmarc.
Here you will be able to get a closer view.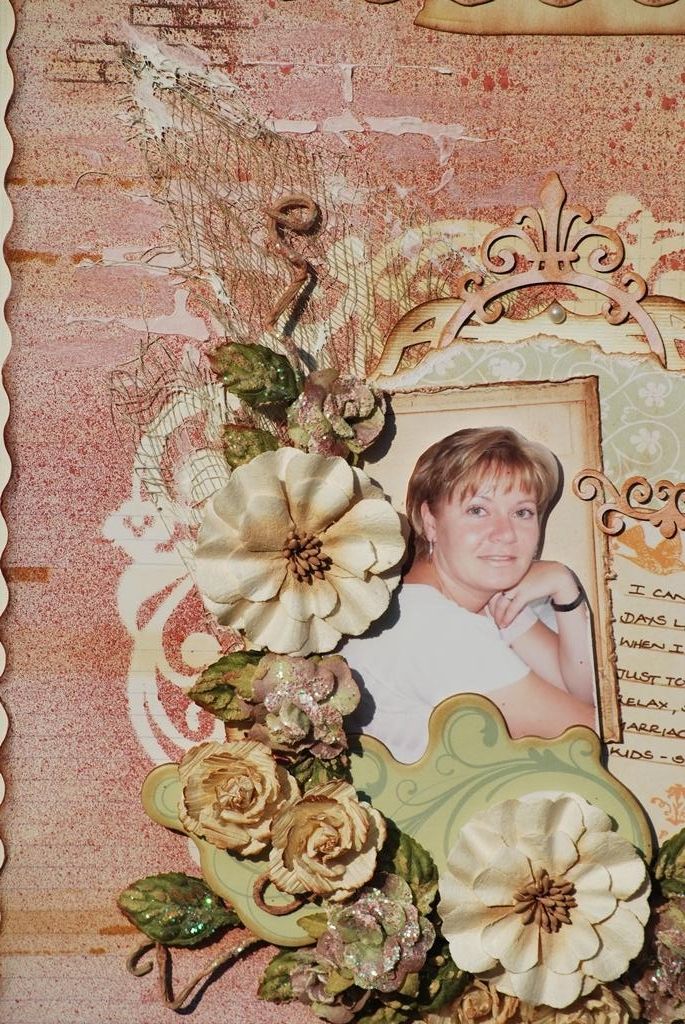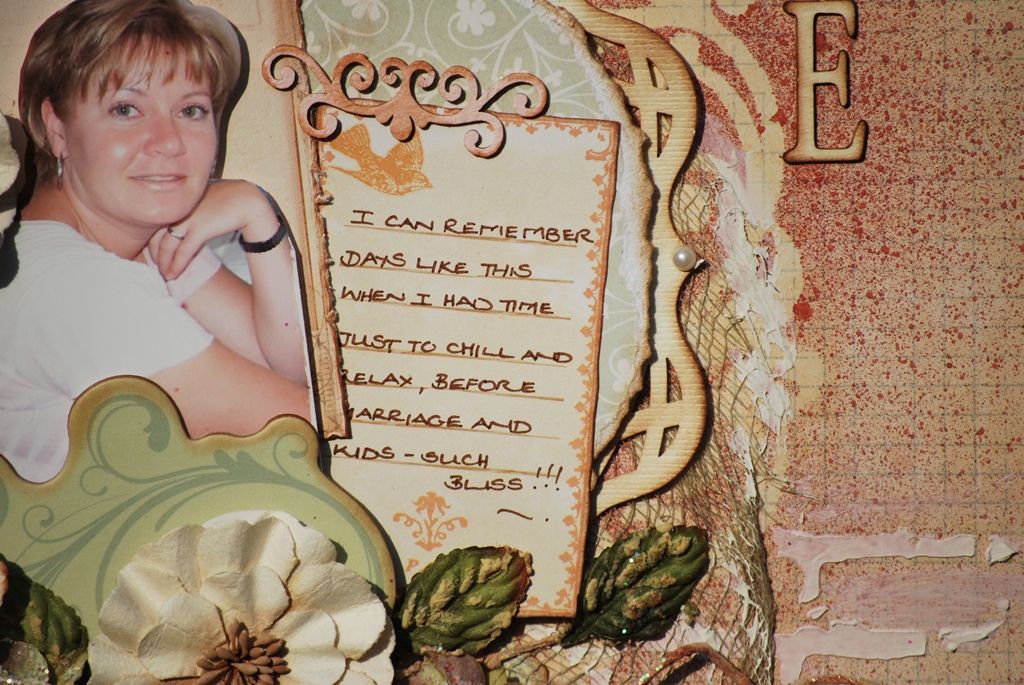 My journalling is about way back when, before marriage and kids, I had soo much time on my hands! LOL...where does the time go now???!!!
Anyways...thanks for popping in!
I really appreciate your comments!
Have a super evening!
Denise x