Hi Everyone
I am so pleased to be able to share this layout with you today, as I am really pleased with it and really wanted to get it photographed and posted today.
It is a layout for Prima PPP.
So here is the layout.
I so love how this layout turned out. To create the textured background, I used a Prima stencil and gessoed the pattern and then coloured it with distress inks. I think it really came out well.
The Prima papers used were from the Almanac collection and reflections collection, as well as the accents. The flowers are also Prima.
This photo is of myself and my sister, and we were probably 2 and 3 years old.
OUT FOR PUBLICATION
Here are some close-ups for good measure.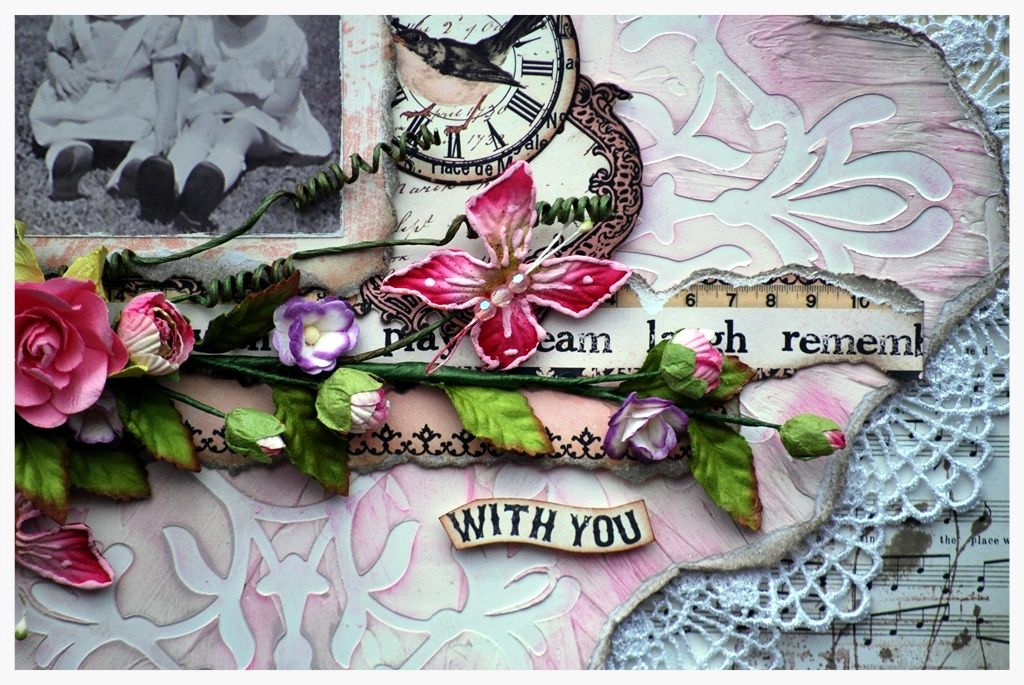 Thanks so much for stopping by!
I really do appreciate your comments!
Have a super evening!
Denise x