Hi Everyone
I hope that you are having a good week and can see the weekend in sight! ;-)
I have a layout that I made for the Bo Bunny sketch challenge to share with you. Here was the sketch.
So I really wanted to use some Ambrosia papers that I still had and created this layout.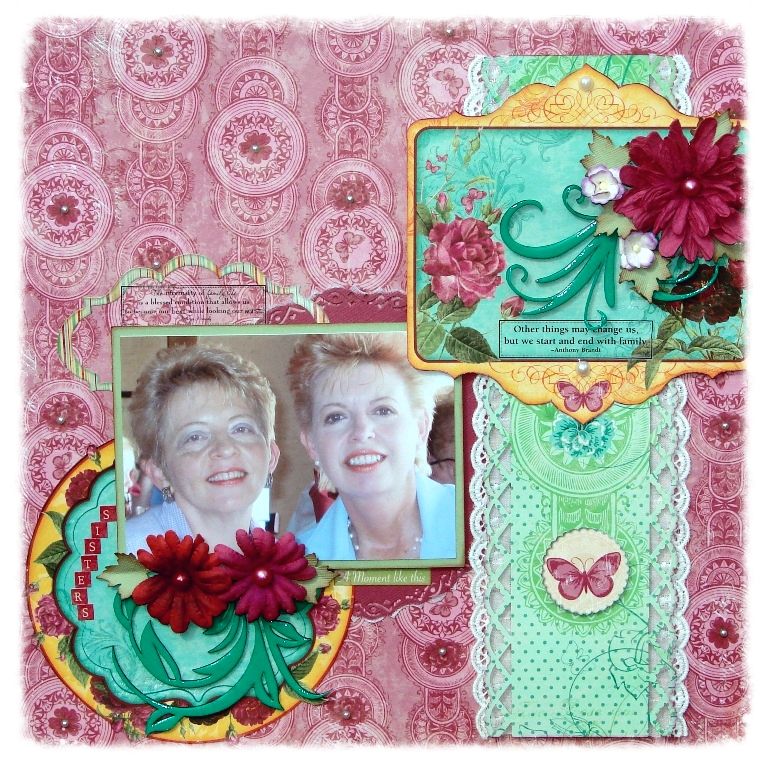 This photo is of my 2 cousins, who are obviously sisters as the title suggests.
I used 2 7 Gypsies rub-ons, and they were perfect for this theme. One says: Other things may change us, but we start and end with family. The other one says: The informality of family life is a blessed condition that allows us to become our best, while looking our worst"! I had to laugh at the 2nd one, as I thought it was so true of family life. Our siblings and parents, always see the best and worst of us! ;-)
Let's have a closer look.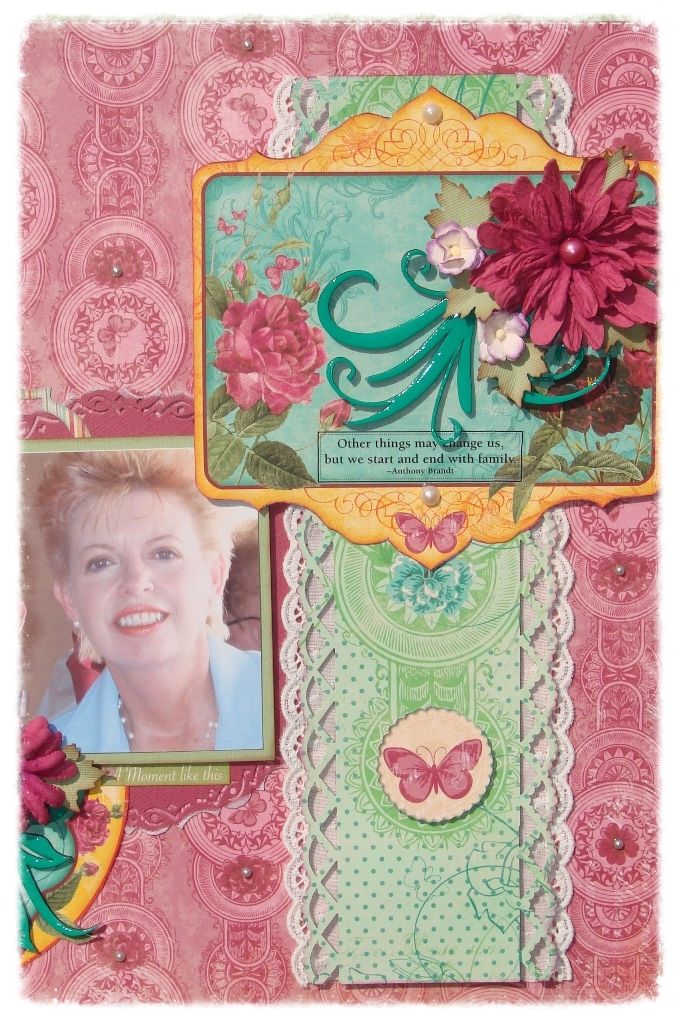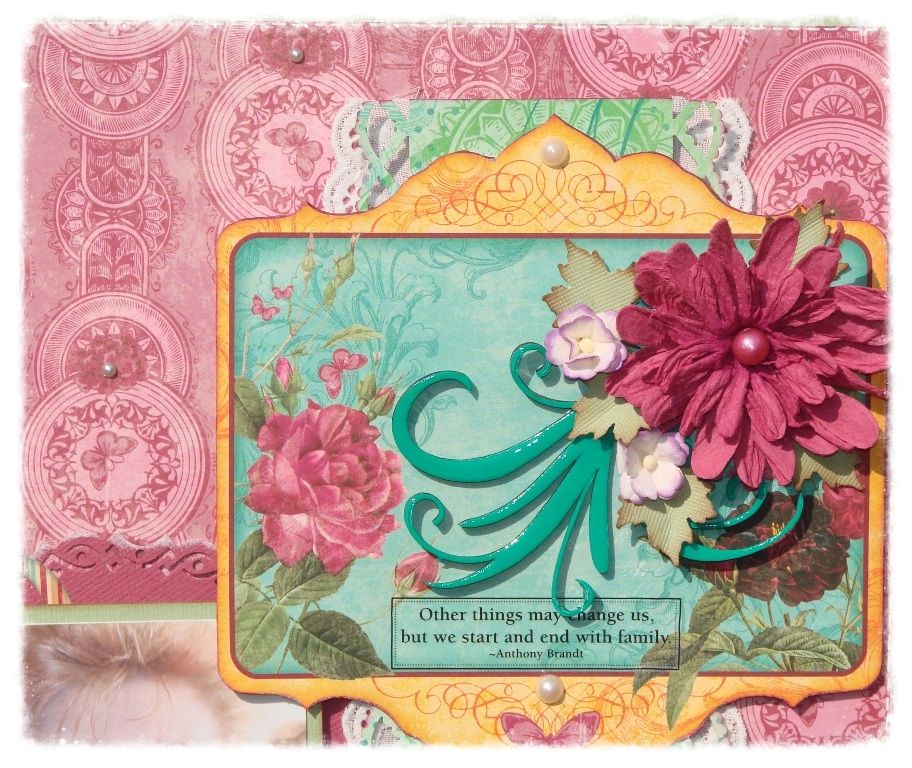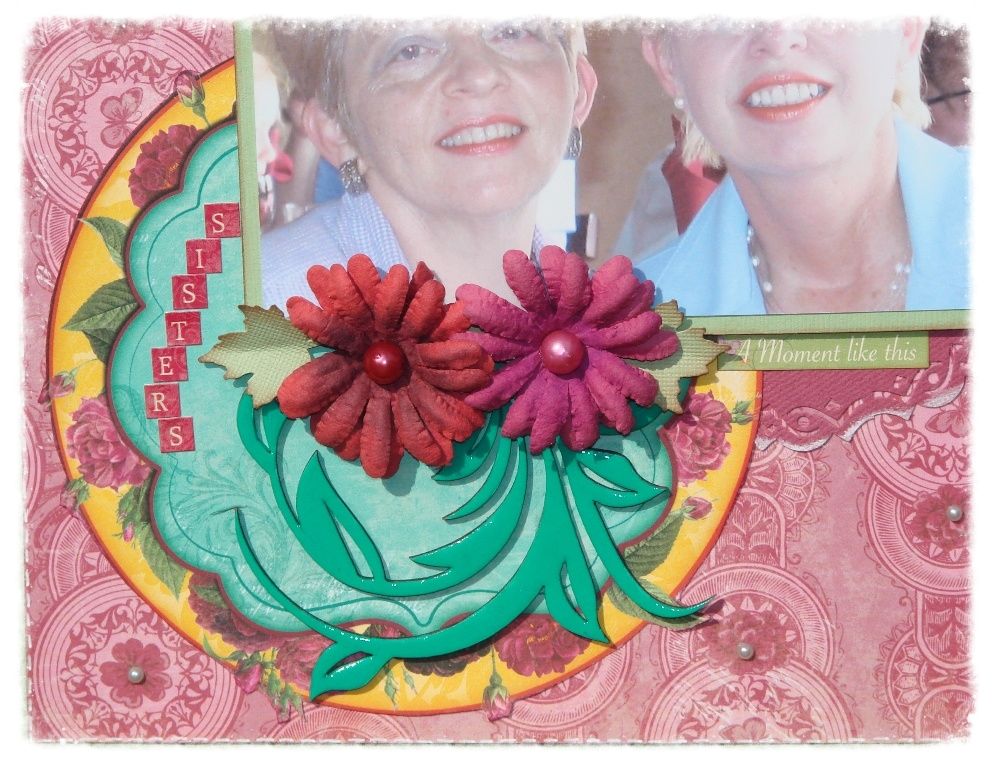 I used Colour Me Crazy chippies by Petaloo and coloured them with paint and then embossed them with gel. I used Bo Bunny flowers and accents from the ambrosia collection.
Thanks so much for stopping by.
I hope you have a super evening!
Denise x