Hi Everyone
I managed to take a picture of my layout this afternoon, before the clouds rolled in and we had another African thunderstorm!! This is summer for you...scorcher days and then showery afternoons and evenings!
I made that a layout for the Berry Bleu challenge
here
, which is all about whitespace! I loved the challenge and so definitely wanted to play along! I also entered this layout for the MME/Gossammer Blue GD Challenge too.
So here it is.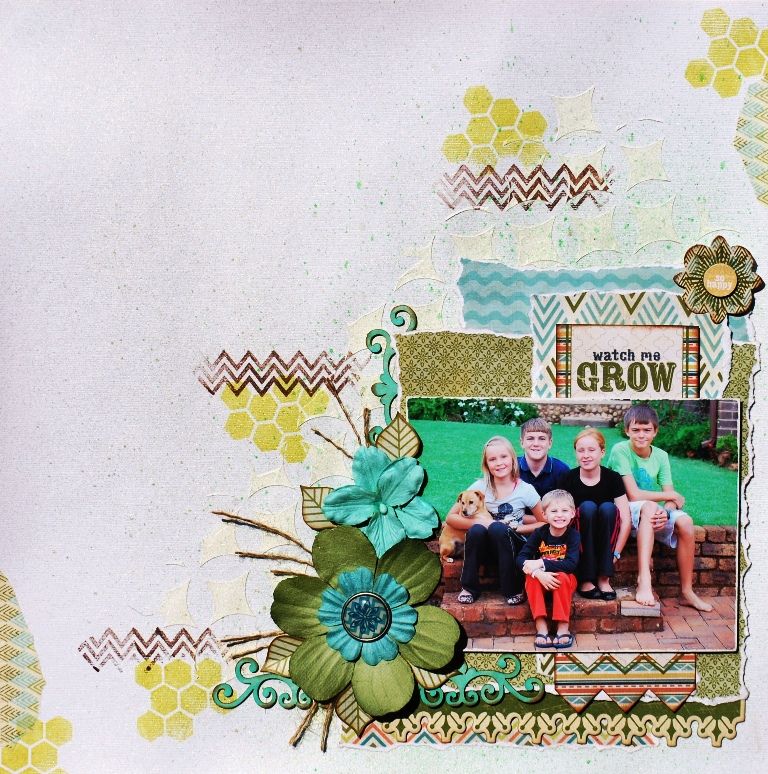 This is one of my favourite photo's...especially with that cheeky monkey right in the front!!! ;-)
These are 5 children - Johann's 2 boys, my 2 neices and Joe - and I am just so in awe of the wonderful young people they are becoming and that they are growing up so quickly! They are my Famous Five! ;-)
I used MME Indie Chic Papers,accents, washi tape and stamps. I used a stencil and gesso for the background and then spritzed with Dazzles ink spray. The chipboard pieces are Enmarc. The flowers are Bazzill Basics and Prima.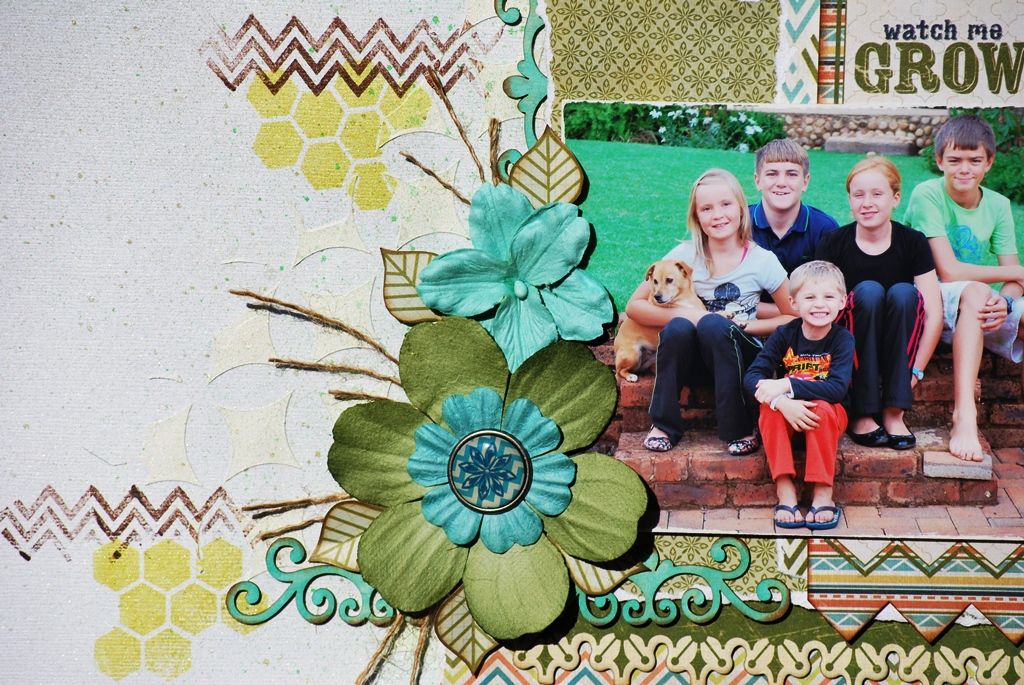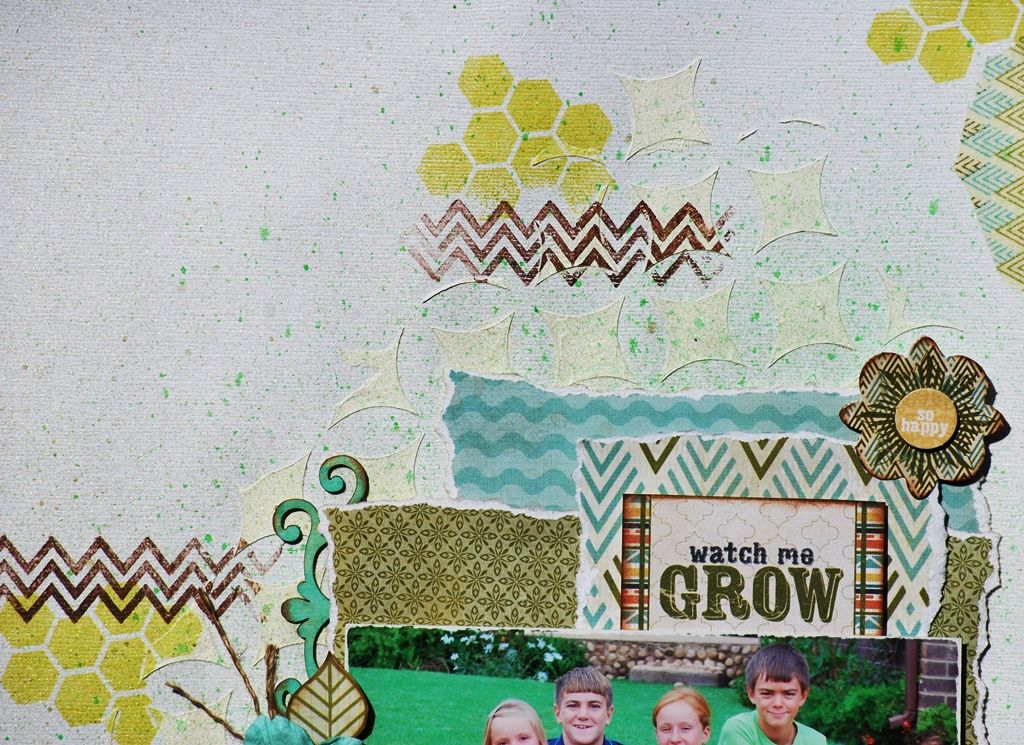 Time is fleeting and so yes, I really am so pleased to document these special moments! It is not often that these 5 are together, so I am so pleased that I managed to get them to pose for this photo! ;-)
Thanks for popping in here today!
I hope you are having a super day!
Denise x